Find your perfect office space today!
Whether you're just starting your own business or an established enterprise, we've got the workspace for your exact business needs.
Come and be part of Malaysia's largest business and growing coworking community! 
You can work from anywhere. Book your session now.
You can work anywhere. Book your session now.
Choose where you can be most inspired, productive and get your best work done with us.
We offer coworking spaces to bring business industries together. To inspire, educate and share ideas. Supported by a growing member network and a diverse program of professional and social lifestyle events, we are much more than a workspace, we are a community that's driven towards developing a better and healthier society. #AmbitionLivesHere
Get a Prestigious Business Address in Malaysia
Since our opening in March 2017, we haven't stopped growing! With one membership, members can get their work done at any of our 14 locations. 
Find your most ideal workspace across Malaysia.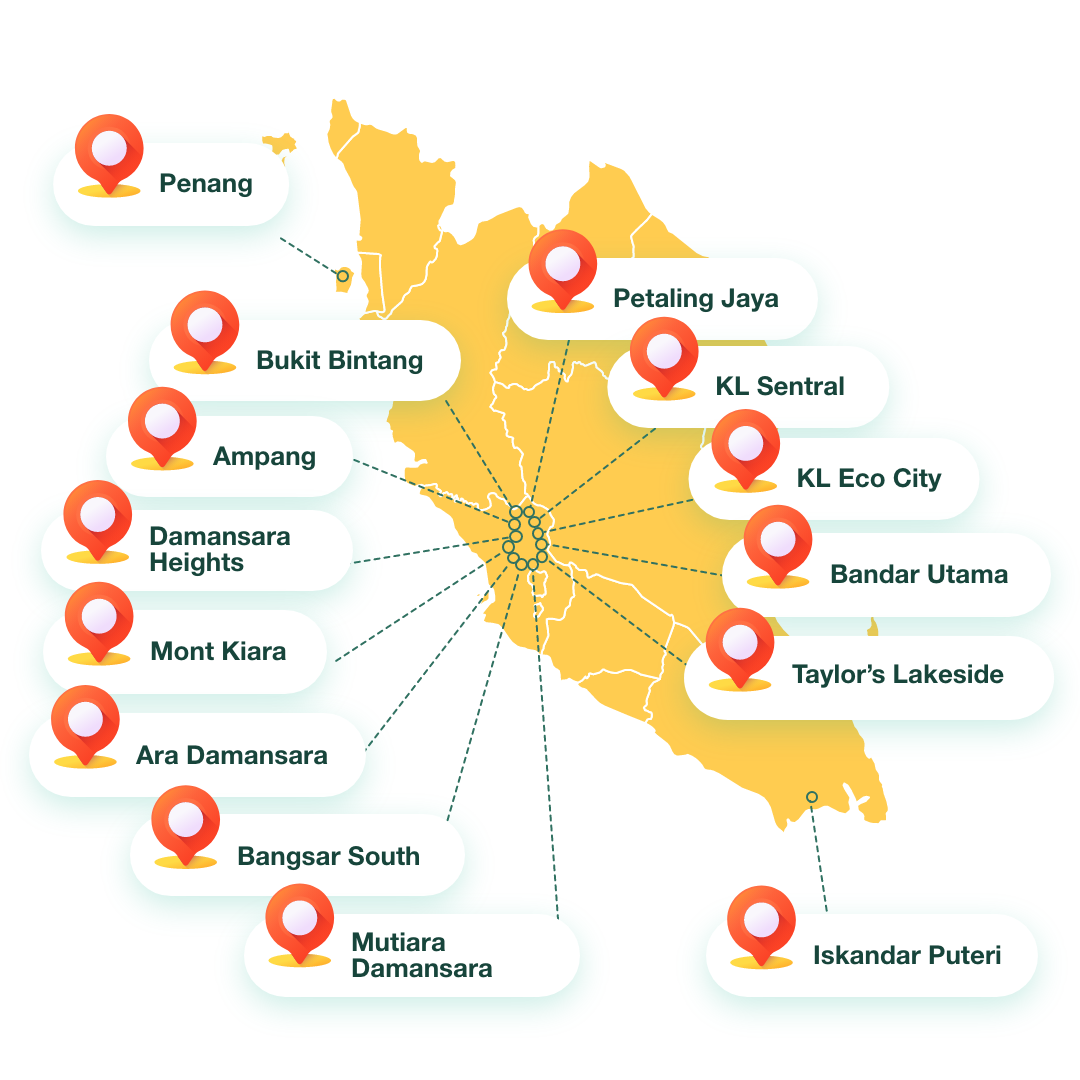 Choose your way of working:
Any seat, in any location, within a hot desking zone.
Designed for: Remote workers and freelancers who want flexibility and social networking opportunities.
Your own dedicated desk in a shared workspace.
Designed for: Startups and small teams that benefit from an open working environment with just the right amount of privacy.
A fully furnished enclosed space to call your own.
Designed for: Small or medium-sized companies and satellite teams who want a space of their own.
Work remotely with a professional business address.
Designed for: Individuals or startups working remotely and would like to access professional business services.
At Common Ground, GoGet can remain asset-light, have a flexible lease, and have admin-related tasks for the office completely sorted. Plus, we get value from free gym subscriptions, professional events, and partnership benefits, so the value we get is more than just an office space.
Francesca Chia
Co-founder, GoGet
Endeavor recently moved to Common Ground and I think it's the best decision we've made. Common Ground goes beyond just being a coworking sapce - they've created a welcoming environment that nurtures the sharing of ideas amongst other like-minded invididuals.
Adlin Yusman
Managing Director, Endeavor Malaysia
The awesome community team always goes the extra mile to make my team and I comfortable. The location and facilities are top notch. There's also a lot of flexibility, for example a Common Ground member can choose to work from any Common Ground location.
Aaron Tang
Country Manager, Luno Malaysia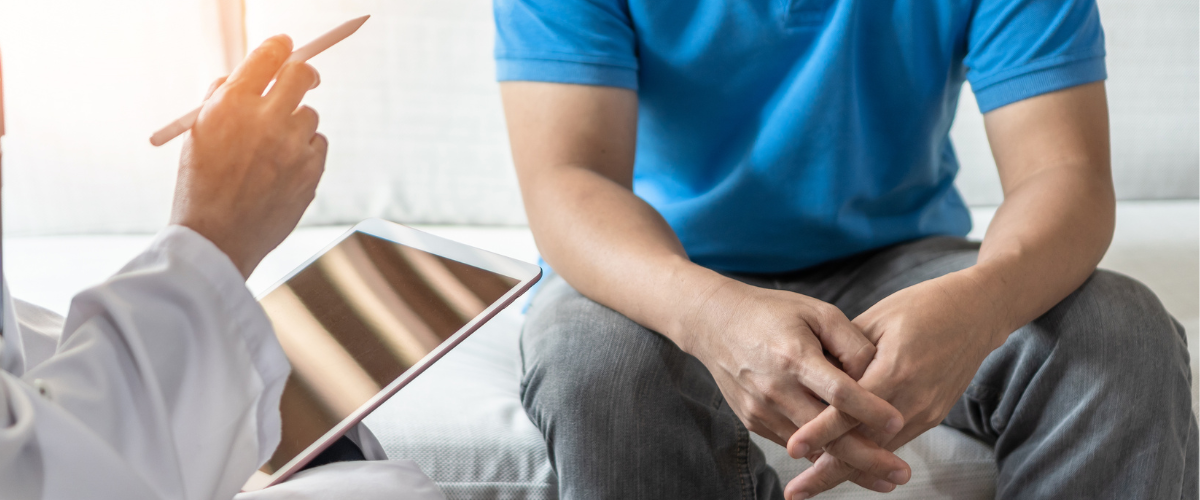 This Movember, let's talk about and spread awareness on men's mental health! Here are 6 organisations in Malaysia that you can reach out to for support.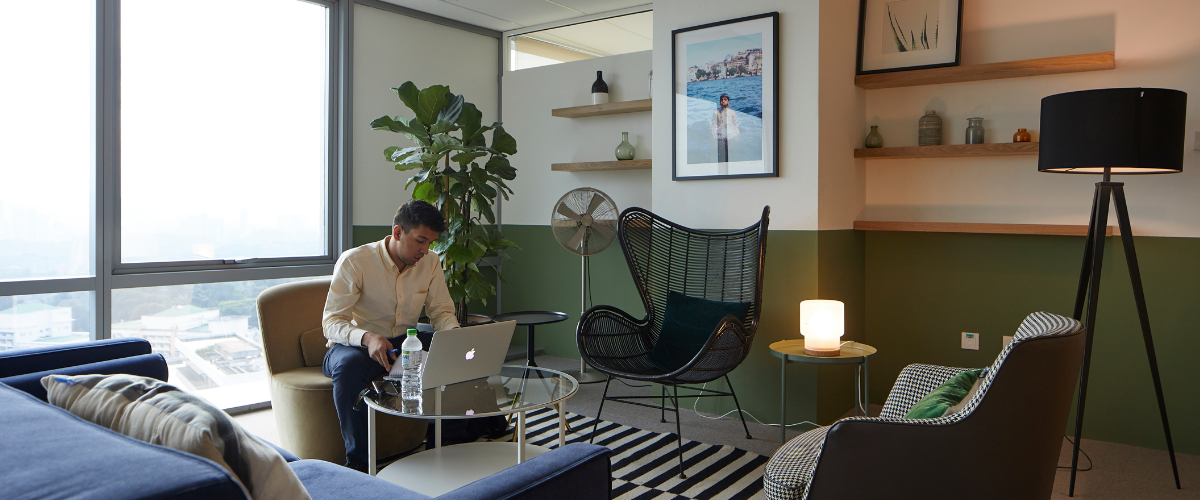 Many people prefer freelancing to working for a traditional company, opting for flexibility and autonomy over their work life. Being a freelancer also allows you to expand your job scope to anywhere in the world.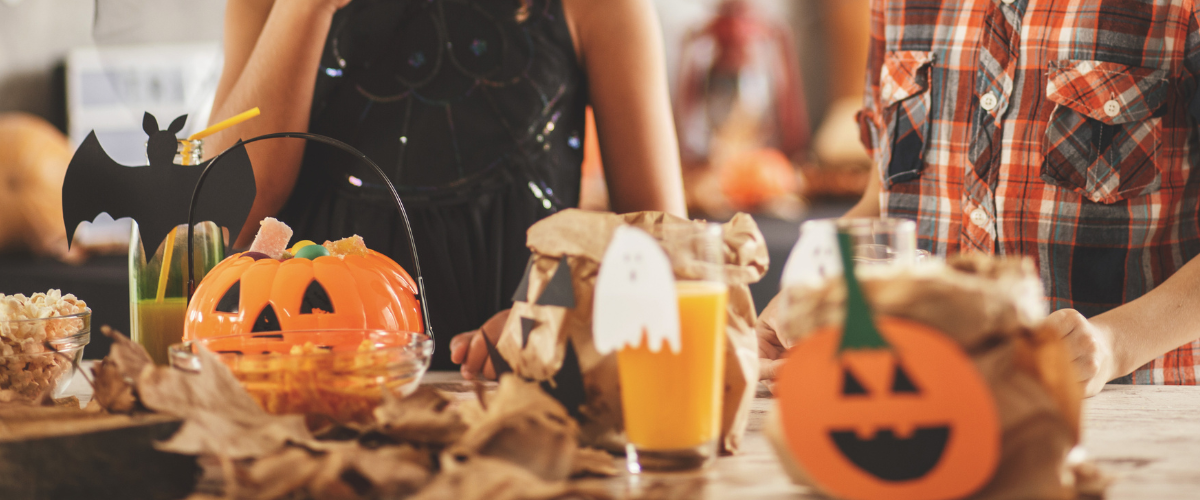 Are you ready for Halloween? We have plenty of fun events lined up for our members and community to join so let's get spooky! If you are not a Common Ground member, don't worry, we've included some other fun activities in the area you can join to celebrate the witching season. Read more.