Find your perfect office space today!
Whether you're just starting your own business or an established enterprise, we've got the workspace for your exact business needs.
Be part of Malaysia's largest business and coworking community. 
Register your details below to enquire about Common Ground today!
Choose where you can be most inspired, productive and get your best work done.
We offer coworking spaces to bring business industries together. To inspire, educate and share ideas. Supported by a rapidly growing member network and a diverse program of professional and social lifestyle events, we are much more than a workspace, we are a community that's driven towards developing a better and healthier society. #AmbitionLivesHere
Get a Prestigious Office Business Address in Malaysia
With one membership, our 2000+ members can choose to work from any of our 14 locations.
Find your ideal Common Ground workspace below.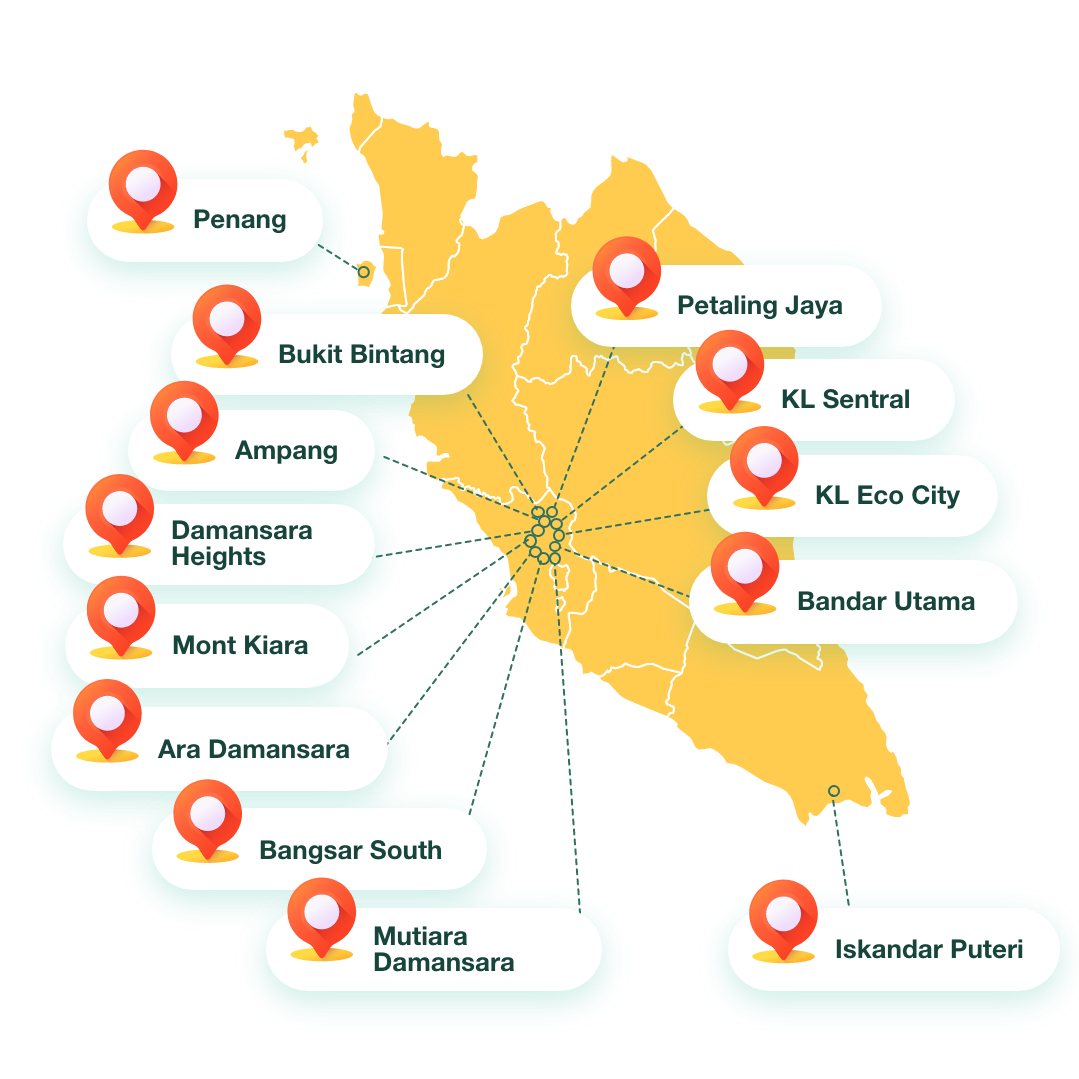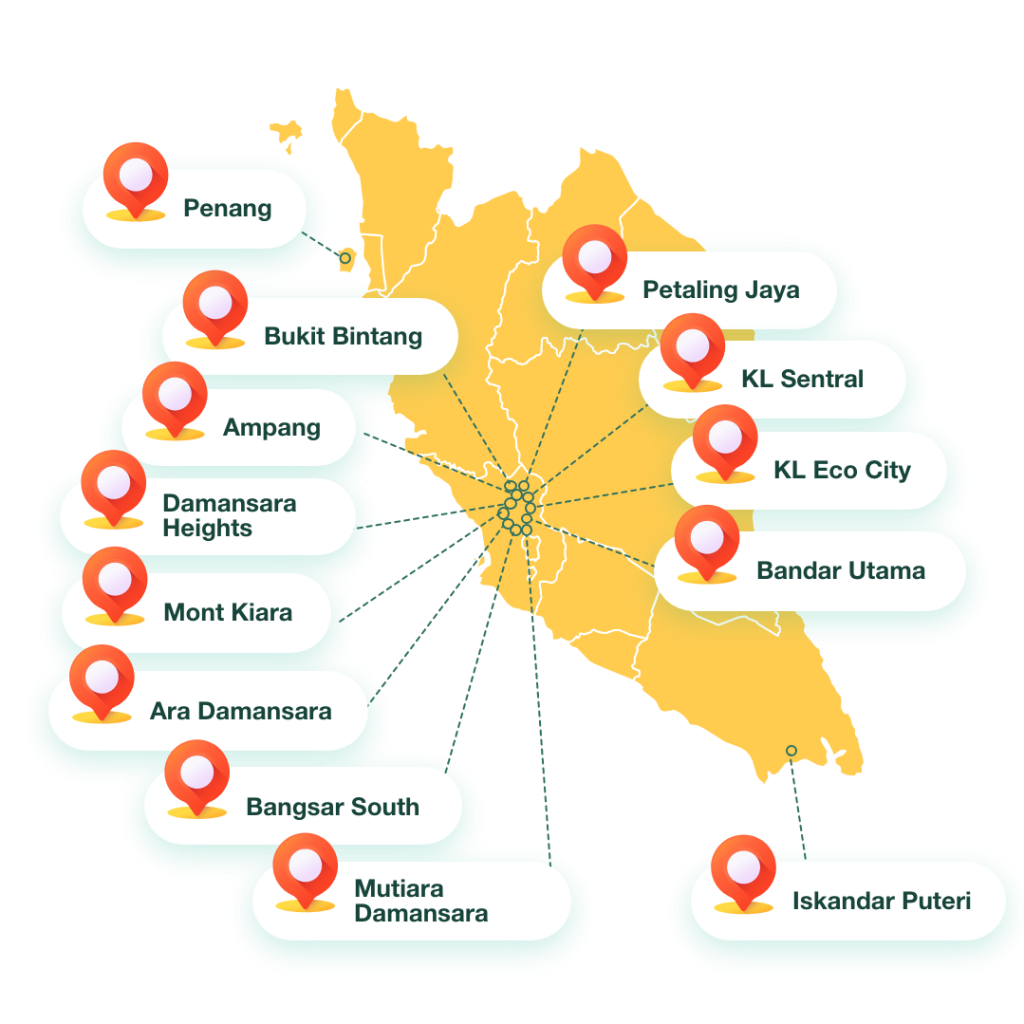 Choose your way of working
Any seat, in any location, within a hot desking zone.
Designed for: Remote workers and freelancers who want flexibility and social networking opportunities.
Your own dedicated desk in a shared workspace.
Designed for: Startups and small teams that benefit from an open working environment with just the right amount of privacy.
A fully furnished enclosed space to call your own. 
Designed for: Small or medium-sized companies and satellite teams who want a space of their own.
Working remotely with a business address.
Designed for: Startups that are working remotely and who would like to access professional business services.
At Common Ground, GoGet can remain asset-light, have a flexible lease, and have admin-related tasks for the office completely sorted. Plus, we get value from free gym subscriptions, professional events, and partnership benefits, so the value we get is more than just an office space.
Francesca Chia
Co-founder, GoGet
Endeavor recently moved to Common Ground and I think it's the best decision we've made. Common Ground goes beyond just being a coworking sapce - they've created a welcoming environment that nurtures the sharing of ideas amongst other like-minded invididuals.
Adlin Yusman
Managing Director, Endeavor Malaysia
As I'm still very hands on with my team, clients and business, having a comfortable and convenient space has taken away a lof of the stress thats tied to traditional office spaces. Now I have more time to spend on my business and myself. Common Ground's vibrant community also keeps my team happy and engaged.
Manisha Jagan
Managing Director, MTalent Asia
The awesome community team always goes the extra mile to make my team and I comfortable. The location and facilities are top notch. There's also a lot of flexibility, for example a Common Ground member can choose to work from any Common Ground location.
Aaron Tang
Country Manager, Luno Malaysia
Check out the latest schedule of business events for Common Ground members coming up in July. Fintech Forum with AWS Emerging from recent economic growth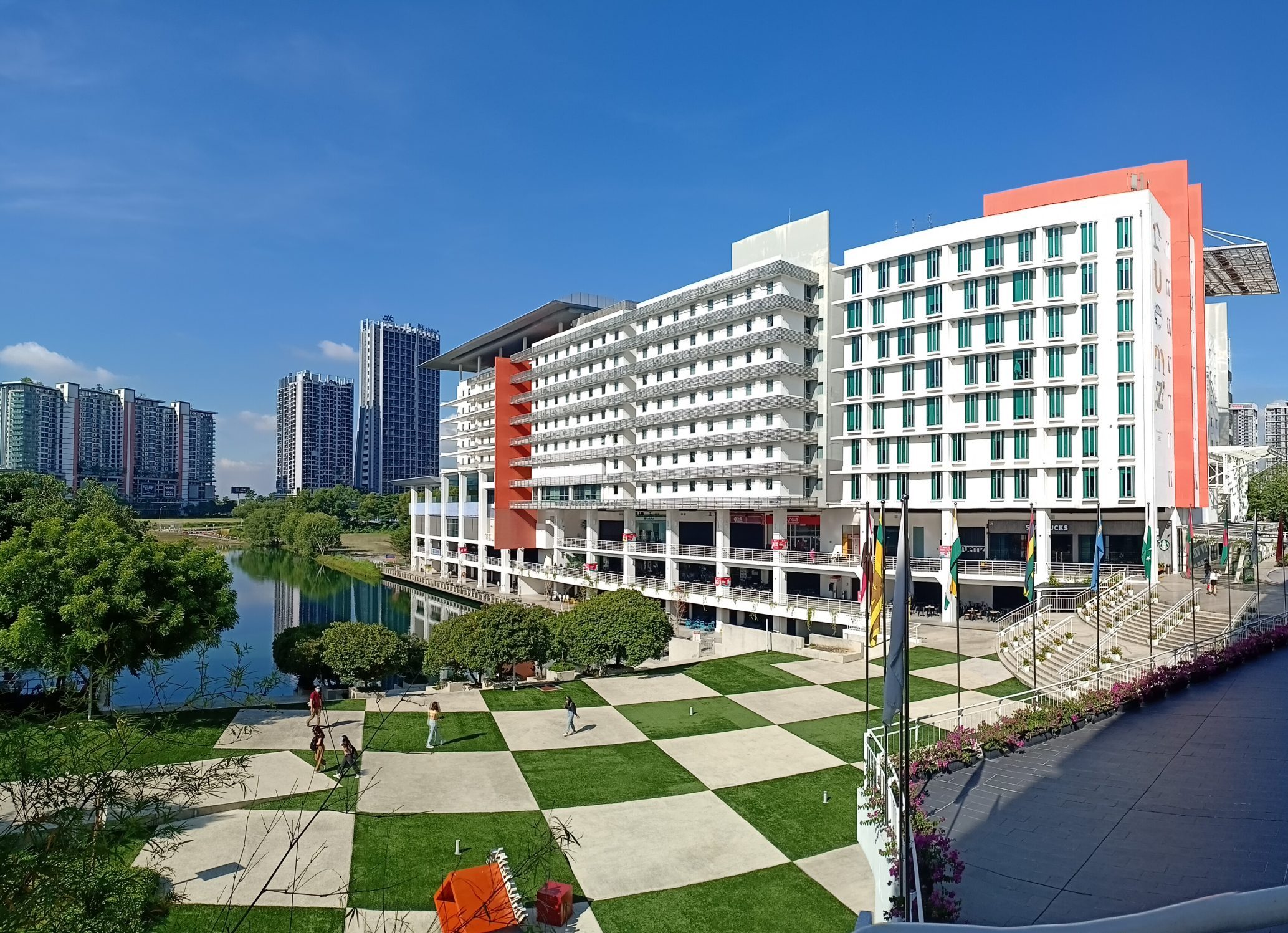 Adjacent to Taylor's University Campus at Syopz Mall, Common Ground Taylor's Lakeside is ready to bring you an inspiring work experience. Private offices, Hot Desks,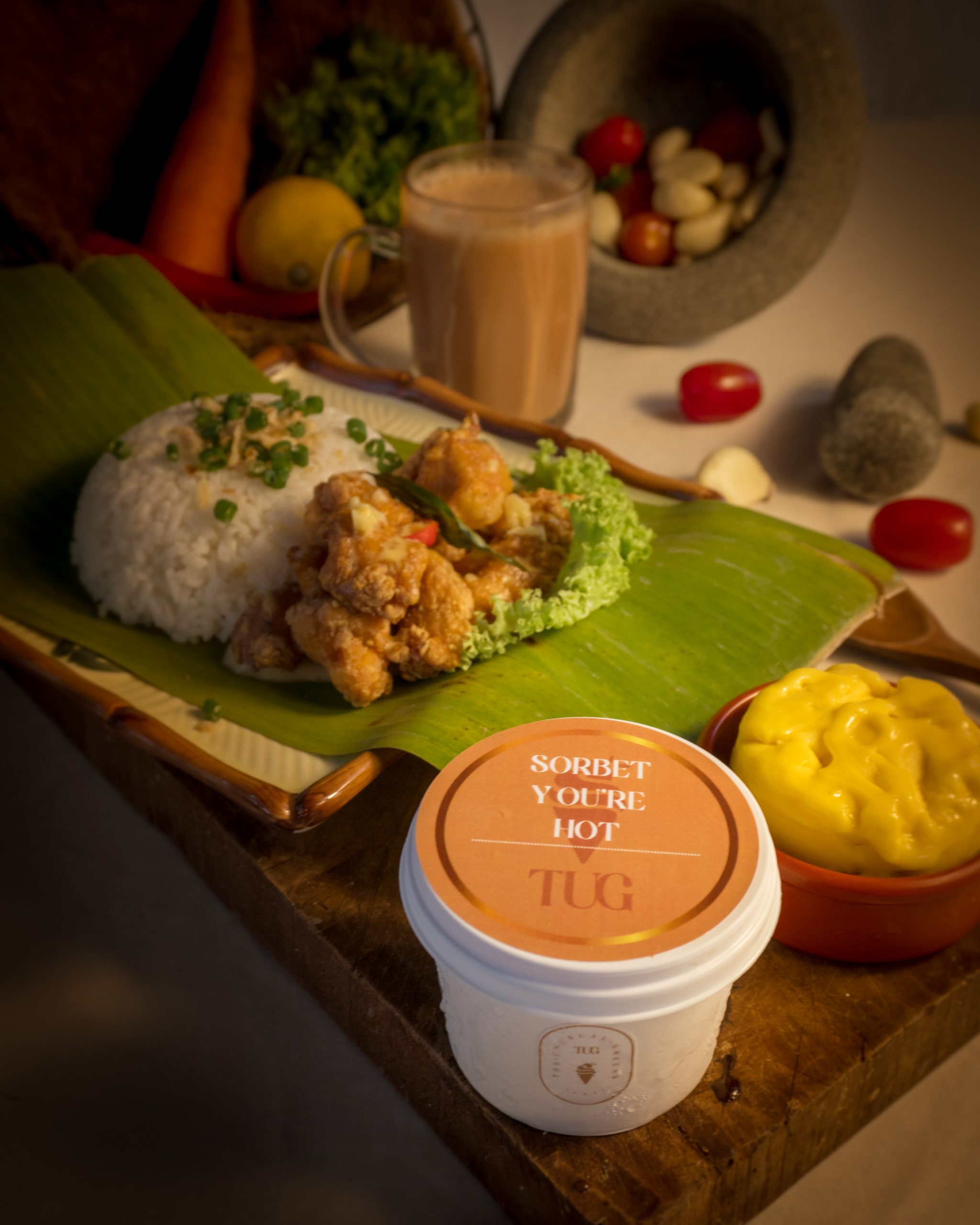 Our Common Ground member, The Unusual Greens welcomes you to hop on their collaborative efforts with Chow Kit Youth for the "ANAK BULAN PROJECT" as
Hear what others have to say


Sam Sopiee
Amazing location, professional and attentive staff, great atmosphere for private, small group, and large group meetings, workspace, and events.
Epicboy Ahmuseen
I organised an event here today and it was absolutely smooth! Had the pleasure to work with Zong and Samir, they both have been super helpful, cooperative and accommodating throughout planning and executing the event. Professional and responsive.
Would definitely recommend anyone to organise events here, both corporate and casual!
Sharaj Joss
Common Ground Bukit Bintang has one of the nicest views in all of Kuala Lumpur with no obstruction to the soon to finish TRX. Excellent coworking space with amazing collaborative environment with an active social event calendar. The community team is super friendly, helpful and always greets me with a hug and a pat. I had the opportunity to attend one of their Sunset Happy Hour and had to say, I had a great time. There I met several other digital nomads and freelancers from around the world who were there for their once a month free coworking day. If you're hesitant to try coworking spaces out, give it a shot. You'll be pleasantly surprised.
Alberto Rossini
I have been to several co-working spaces across Europe, and I have seen many in Kuala Lumpur before joining Common Ground Bukit Bintang. After more than 6 months with them I have to say I have found a great place to work. The environment, design and furniture is gorgeous and it inspires me, and the community management team is absolutely outstanding. After just a few weeks they introduced me to a potential client and that for me is priceless. Because let's face it, what is a co-working without networking opportunities? Ah by the way, they have one of the best Barista in town.
Rafaela Graf Schreiber
All Common Ground places are amazing, the best coworking spaces in KL for sure! The space is really nice and the view is breathtaking
Mei Yi Yeap
beautiful spanking new co working space, and events space. quite accessible as it is near the MRT but the lobby is on the other side of UOB Damansara, so can be a bit confusing.