Level up your next event with our full-service, AV-equipped meeting rooms and event spaces. From professional events to lifestyle workshops, our experienced on-ground team is ready to make your next event a memorable one.
Designed for: Product Launches, Seminars, Business Talks, Panel Discussions, Group Training, Pop-up Bazaars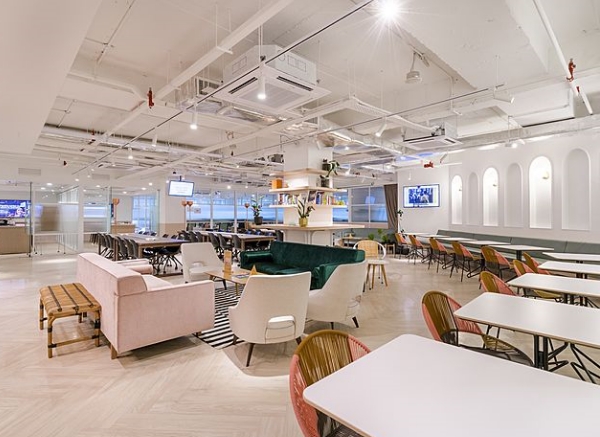 Make your event a memorable one with
Common Ground
Common Ground is where ideas and people come together. We've hosted hundreds of events from business CEO talks and lifestyle workshops to professional networking panels, social mixers and product launches. Leave your guests with the best impression by working with our experienced on-ground team to plan an unforgettable event. Get a quote today and discuss your next ideal event with our team. 
Event spaces available at these locations
Ampang
Ara Damansara
Bandar Utama
Bangsar South
Bukit Bintang
Damansara Heights
Georgetown, Penang
Iskandar Puteri, Johor Bahru
KL Eco City
KL Sentral
Mont Kiara
Mutiara Damansara
Petaling Jaya
Amenities to Elevate your Event
Special requests are subject to availability, let us know of your requirements!
From the very start when we wrote to Common Ground until we wrapped up the event and left the venue, working with the team has been a breeze and complete pleasure. Gwen and team were very helpful and attentive to our needs and made sure everything was done to make sure our event went successfully. Thank you team Common Ground!
H&M Malaysia
Endeavor recently moved to Common Ground and I think it's the best decision we've made. Common Ground goes beyond just being a coworking sapce - they've created a welcoming environment that nurtures the sharing of ideas amongst other like-minded invididuals.
Adlin Yusman
Managing Director, Endeavor Malaysia
As I'm still very hands on with my team, clients and business - having a comfortable and convenient space has taken away a lot of the stress that's tied to traditional office spaces. Now I have more time to spend on my business and myself. Common Ground's vibrant community also keeps my team happy and engaged.
Manisha Jagan
Managing Director, MTalent Asia
The awesome community team always goes the extra mile to make my team and I comfortable. The location and facilities are top notch. There's also a lot of flexibility, for example a Common Ground member can choose to work from any Common Ground location.
Aaron Tang
Country Manager, Luno Malaysia
Common ground is definately not your run-of-the-mill coworking space. From the well decked interiors to its vibrant atmosphere, along with the professional team that resonates so much with the warmth you feel at home.
Laurence Si
Country Manager, Amazon Web Services
Got a question? Fire away.
Can we bring in our own caterer for events?
Yes, with a corkage fee, but we highly recommend using our catering service providers.
Can we invite external guests to CG events?
It depends on the event. Events listing will clearly state whether they are open to the public or exclusive to the CG community.
Do you serve refreshments for your events?
It depends on the type and scale of the event. Do check with your community team to learn more about each event.
Who should I look for if I am interested in organising an event at Common Ground?
You may reach out to the community team and we'll assist you.
As a member, am I allowed to attend events at other CG venues?
Yes and we encourage you to do so to get to know your fellow Common Ground members! Simply RSVP on the CG app.
Want to know more about
our event spaces?
Fill out the form and our team will contact you directly.