Design a Customised Workspace For Your Enterprising Ambitions
Work culture is constantly evolving and we are helping companies to adapt. Create a workspace that meets all your specific business requirements – designed by you, but powered by Common Ground.
Register your details to enquire about Enterprise Solutions today!
Planning to build the company headquarters of your dreams?

Common Ground can help you.
Create the ideal office space for your enterprise, tailored and customised to fit your exact business needs.
Designed to power large teams and help companies save office costs by providing flexibility in a fast-changing business world.
Designed for: Teams of 50+ who require a customized workspace.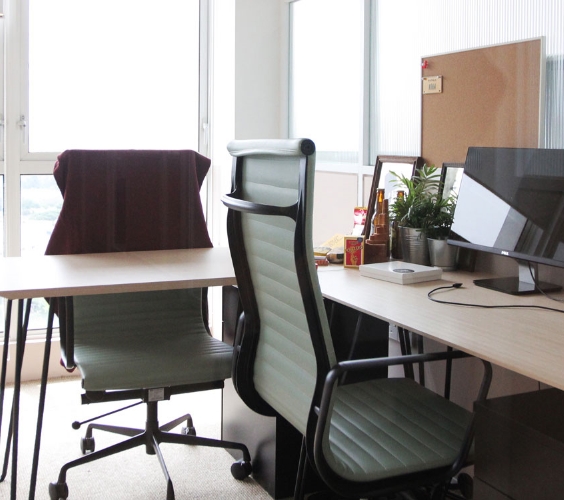 A custom-built space within Common Ground's premises
Teams will consult based on our clients preferred location.
WHAT YOU MIGHT BE LOOKING FOR:
Custom-built space at a new location identified by you
Tell us which is your preferred location and we will custom-build a space at the location identified by you. Our experienced team will manage the entire end-to-end solution for you (lease, design & build, and community management).
WHAT YOU MIGHT BE LOOKING FOR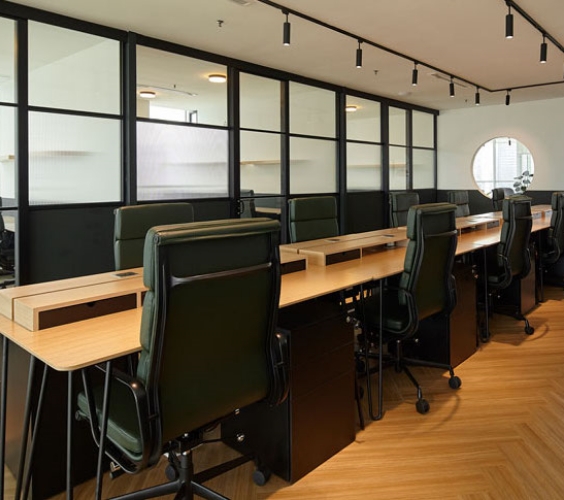 Upgrade company workspace
We will transform your current location or building into a space of your exact needs.
WHAT YOU MIGHT BE LOOKING FOR
Common Ground Enterprise Solutions
Create your ideal office with Enterprise Solutions
What does it mean for you?
Capex Upfront Savings
Use your money for your business, not your office fit-out.

Ambition Engine App
Access to Common Ground's members feed, ongoing events, activities, member's benefit, and discounts.
Common ground is definitely not your run-of-the-mill coworking space. From the well decked interiors to its vibrant atmosphere, along with the professional team that resonates so much with the warmth, you feel at home.
Laurense Si
Country Manager, Amazon Web Services
As I'm still very hands on with my team, clients and business - having a comfortable and convenient space has taken away a lot of the stress that's tied to traditional office spaces. Now I have more time to spend on my business and myself. Common Ground's vibrant community also keeps my team happy and engaged.
Manisha Jagan
Managing Director, MTalent Asia
The awesome community team always goes the extra mile to make my team and I comfortable. The location and facilities are top notch. There's also a lot of flexibility, for example a Common Ground member can choose to work from any Common Ground location.
Aaron Tang
Country Manager, Luno Malaysia
Endeavor recently moved to Common Ground and I think it's the best decision we've made. Common Ground goes beyond just being a coworking sapce - they've created a welcoming environment that nurtures the sharing of ideas amongst other like-minded invididuals.
Adlin Yusman
Managing Director, Endeavor Malaysia
At Common Ground, GoGet can remain asset-light, have a flexible lease, and have admin-related tasks for the office completely sorted. Plus, we get value from free gym subscriptions, professional events, and partnership benefits, so the value we get is more than just an office space."
Francesca Chia
Co-founder, GoGet
Got a question? Fire away.
What is an Enterprise Solution?
An Enterprise Solution is a customized office space, tailored to the functional requirements, design and brand image of your business.
Where can an Enterprise Solution be located?
You may select to have your new customized office;
1. Built within an exisiting Common Ground venue
2. At a new building or locality you prefer to be located in
3. In your current office building
How does the Enterprise Solution work?
Common Ground's Team (CG) works closely with you to develop an understanding of nature of your business and workflow, the asthetics of the environment you would like to create, the culture you want to develop for your team and the amount of floor space you need to accommodate your team.
CG then identifies the right space for you based on our available venues (or shortlist buildings in localities you've specified as preference) for your consideration.

CG performs a test-fit/ draft layout and a design theme based on your specification and branding along with material and furniture selection.
Once all general details are agreed to, CG provides a proposal which summarizes the service inclusions and pricing.
Upon acceptance of the proposal, CG will do the heavy lifting: proceeding with execution of the fit-out, coordinating with all contractors and service providers, while you focus on what matters: building our business!
Once the fit-out is completed, you move in to your dream office.
What are the benefits of working with Common Ground on an Enterprise Solution?
Common Ground manages the A-Z of developing your customized office space including:

a. Sourcing of locations and negotiating lease terms with the landlord
b. Designing the layout, sourcing and coordination with all contractors from construction to IT infrasturcture and interior designers.
c. Engaging and coordinating with service providers like telecommunications companies, utilities and cleaning and hygiene suppliers
d. Office management, including a in-house Community Team
e. You pay one a single bill at the end of every month

And much more! Speak to a member of our Enterprise Sales Team today to find out more.
Once all the details have been agreed a fit-out can be completed within 3 months or less.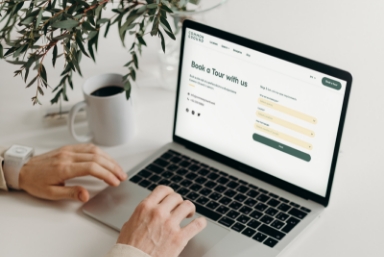 Our team is ready to answer your questions.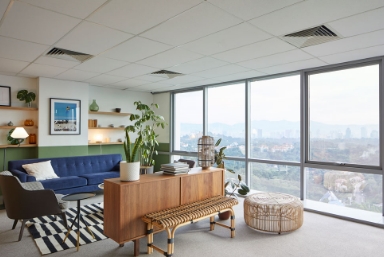 Whether you need move-in ready offices for teams of any size or to fit-out a new headquarters, we have solutions for every business need.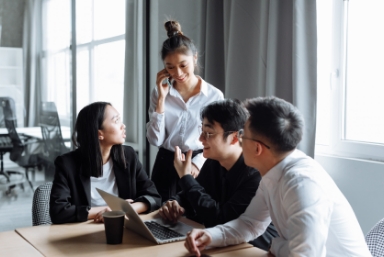 Give your team a place to focus, thrive and grow, while we take care of all the details.
Build your ideal office with Enterprise Solutions