Customised Workspace For Your Enterprising Ambitions
Work culture is constantly evolving, and we are helping companies adapt. Create a workspace that meets all your business requirements – designed by you, powered by Common Ground.
Fill out the form and our team will contact you directly.
Growing your company? Looking to build the HQ of your dreams? Common Ground can help.
Create the ideal office space for your enterprise, tailored and customised to fit your exact business needs.
Our enterprise solutions are designed to power large teams, helping companies save on office space costs and providing flexibility in a fast-changing business world.
Designed for: Large teams of 50 or more who want a tailored and customized space.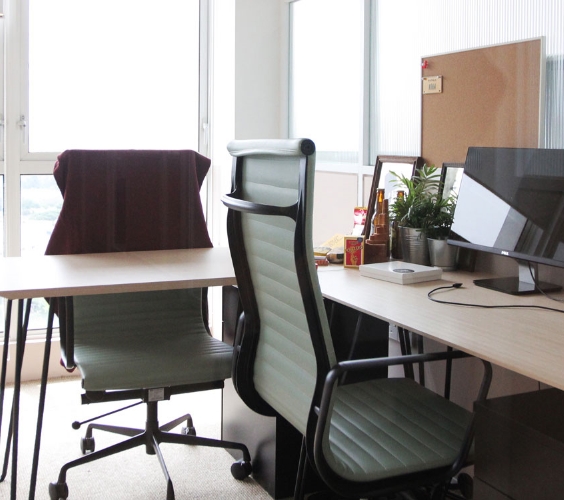 Custom-built space within Common Ground's premises
Choose your preferred Common Ground location and we will consult on the availability for you.
WHAT YOU MIGHT BE LOOKING FOR
Custom-built space at a new location identified by you
Tell us which is your preferred location and we will custom-build a space at the location identified by you. Our experienced team will manage the entire end-to-end solution for you (lease, design & build, and community management).
WHAT YOU MIGHT BE LOOKING FOR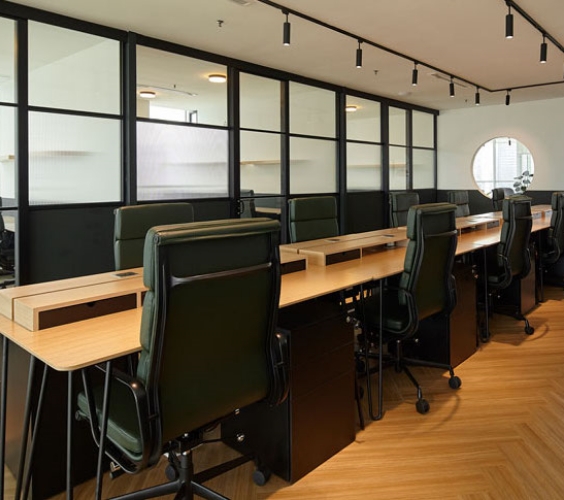 Upgrade the workspace at your current location
We will transform your current location or building into a space of your exact needs.
WHAT YOU MIGHT BE LOOKING FOR
Common Ground Enterprise Solution Selections
Start your consultation now to create the ideal office space to fit your exact business needs.
What does it mean for you?
Capex Upfront Savings
Use your money for your business, not your office fit-out.

Ambition Engine App
Access to Common Ground's members feed, ongoing events, activities, member's benefit, and discounts.
Common Ground works very well for me, It's a great environment, a great view, great staff, good facilities and good people that work here. Location is great—on top of Wildflour, which is excellent. Now, it's got its own café internally, which I'm very happy to see. I've been here for about a year, and hopefully I'll be here for a long time to come.
Adam Pisk
Bruntwork Ltd.
It's an absolutely wonderful coworking space. I think the atmosphere, the view, the overall energy... I think it's really nice, and it's been almost a year now, and we enjoy working over here.
Vaibhav Srivastava
Country Head, TVS Motors Global
I've been here for almost three years now, and being here is like being at home. Or being home. The place is great, and I could really feel that it's more than an office, it's more than a community. It's a family.
Mark Juan
Manager, Manila GFO Corporation
This is a place that not only do I work here, but I also get a chance to mentally escape and reconnect because it is such a beautiful place to visit, to stay. The environment is wonderful. And now they also have wonderful coffee at the same time. You get a chance to meet all kinds of like-minded individuals as well. It's a beautiful environment. It's just a wonderful working environment, a wonderful place to be able to connect to create and to explore your best true self.
Will Devaughn
Got a question? Fire away.
What is an Enterprise Solution?
An Enterprise Solution is a customized office space, tailored to the functional requirements, design and brand image of your business.
Where can an Enterprise Solution be located?
You may select to have your new customized office;
1. Built within an exisiting Common Ground venue
2. At a new building or locality you prefer to be located in
3. In your current office building
How does the Enterprise Solution work?
Common Ground's Team (CG) works closely with you to develop an understanding of nature of your business and workflow, the asthetics of the environment you would like to create, the culture you want to develop for your team and the amount of floor space you need to accommodate your team.
CG then identifies the right space for you based on our available venues (or shortlist buildings in localities you've specified as preference) for your consideration.

CG performs a test-fit/ draft layout and a design theme based on your specification and branding along with material and furniture selection.
Once all general details are agreed to, CG provides a proposal which summarizes the service inclusions and pricing.
Upon acceptance of the proposal, CG will do the heavy lifting: proceeding with execution of the fit-out, coordinating with all contractors and service providers, while you focus on what matters: building our business!
Once the fit-out is completed, you move in to your dream office.
What are the benefits of working with Common Ground on an Enterprise Solution?
Common Ground manages the A-Z of developing your customized office space including:

a. Sourcing of locations and negotiating lease terms with the landlord
b. Designing the layout, sourcing and coordination with all contractors from construction to IT infrasturcture and interior designers.
c. Engaging and coordinating with service providers like telecommunications companies, utilities and cleaning and hygiene suppliers
d. Office management, including a in-house Community Team
e. You pay one a single bill at the end of every month

And much more! Speak to a member of our Enterprise Sales Team today to find out more.
Once all the details have been agreed a fit-out can be completed within 3 months or less.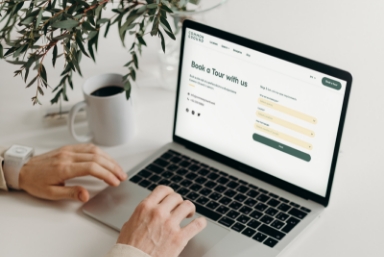 Our team is ready to answer your questions.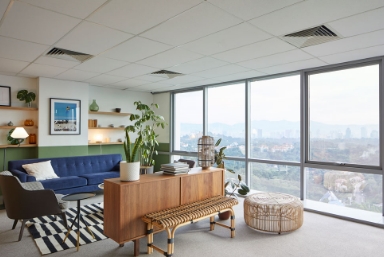 Whether you need move-in ready offices for teams of any size or to fit-out a new headquarters, we have solutions for every business need.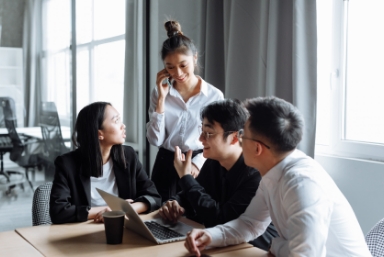 Give your team a place to focus, thrive and grow, while we take care of all the details.
Build the Perfect Office for
Your Company