Get your best work done here.
Designed for: Remote workers and freelancers who value flexibility and networking opportunities can access any desk within the hot desking zone or common area.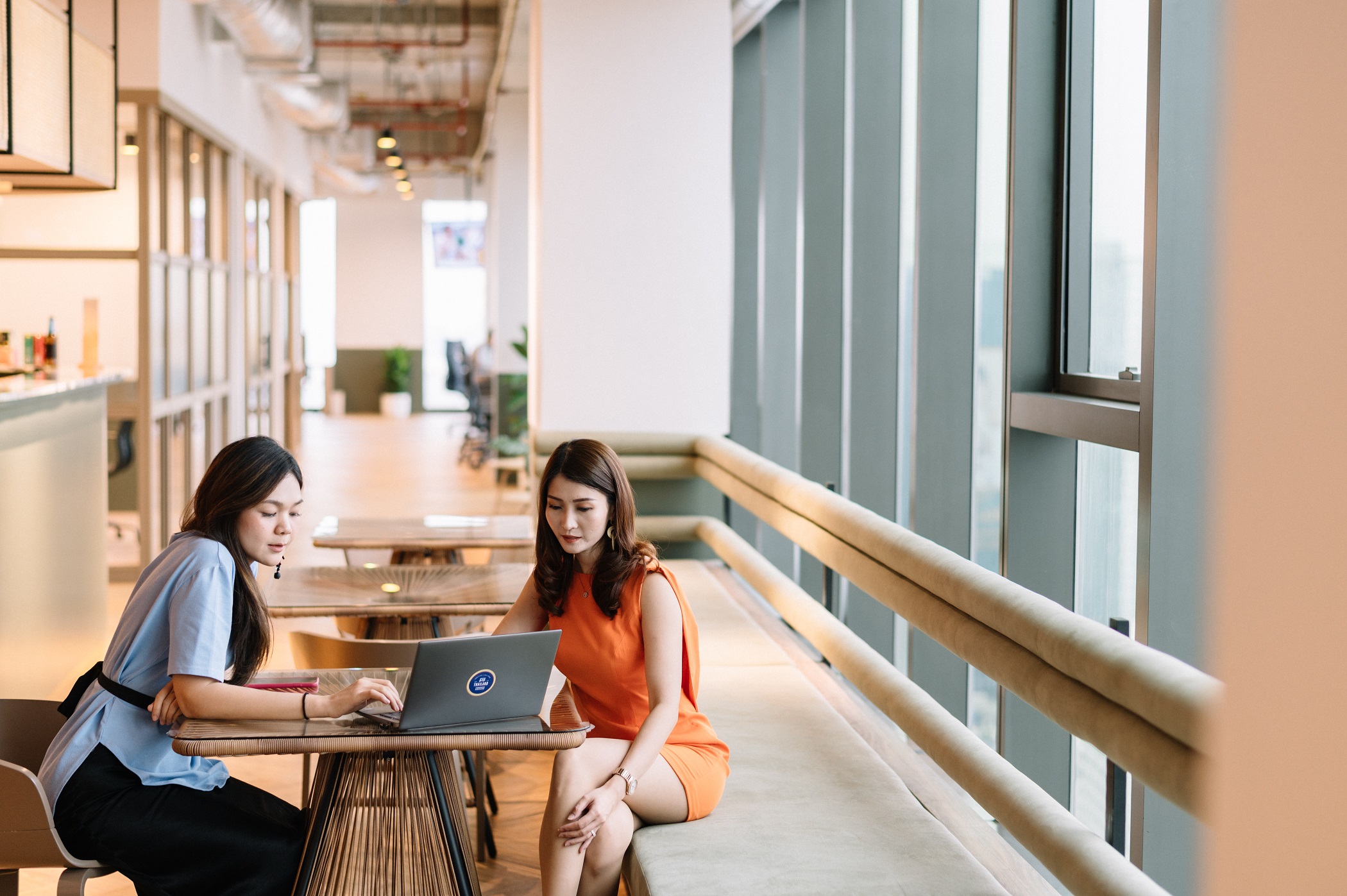 Day pass available at these locations
Every day pass user at Common Ground comes with these benefits to support you and your business.
PA-D Digital joined Common Ground during the Covid-19 Pandemic. Flexibility is key in maximizing business effeciency and productivity in the new normal. Common Ground understands this and provided us with the right soultions to get through the situation.
Khun Samatiy S.
Founder, PA-D Digital Co.,Ltd
It's everything a co-working space should be! The perfect setting for entrepreneurs to collaborate, has all amenities an SME needs, and has excellent service. Common Ground has been a reliable partner in our journey, and we look forward to work with them in the long term.
Khun Teethun P.
Business Unit Manger, MCK Pharmaceutical Co.,Ltd
Common Ground has a great community vibe and an awesome location. The cozy atmosphere and inspiring work environment impresses all our clients. The Community Team is professional and helpful. It's been amazing to have such a supportive partner throughout our journey of growth.
Khun Sararat R.
Account Manager, Nowism Co.,Ltd
We visited my other co-working spaces before deciding that Common Ground was the greatest fit with our team. We've been with Common Ground for almost one and a half years. We appreciate the amazing support from the Community Team and the many member benefits from the Partnership Team.
Khun Samaphat C.
General Manager, Digital Services sg six pet.Ltd
Get your best work done here
Fill out the form and our team will contact you directly.