Get your best work done here.
Designed for: Remote workers and freelancers who value flexibility and networking opportunities can access any desk within the hot desking zone or common area.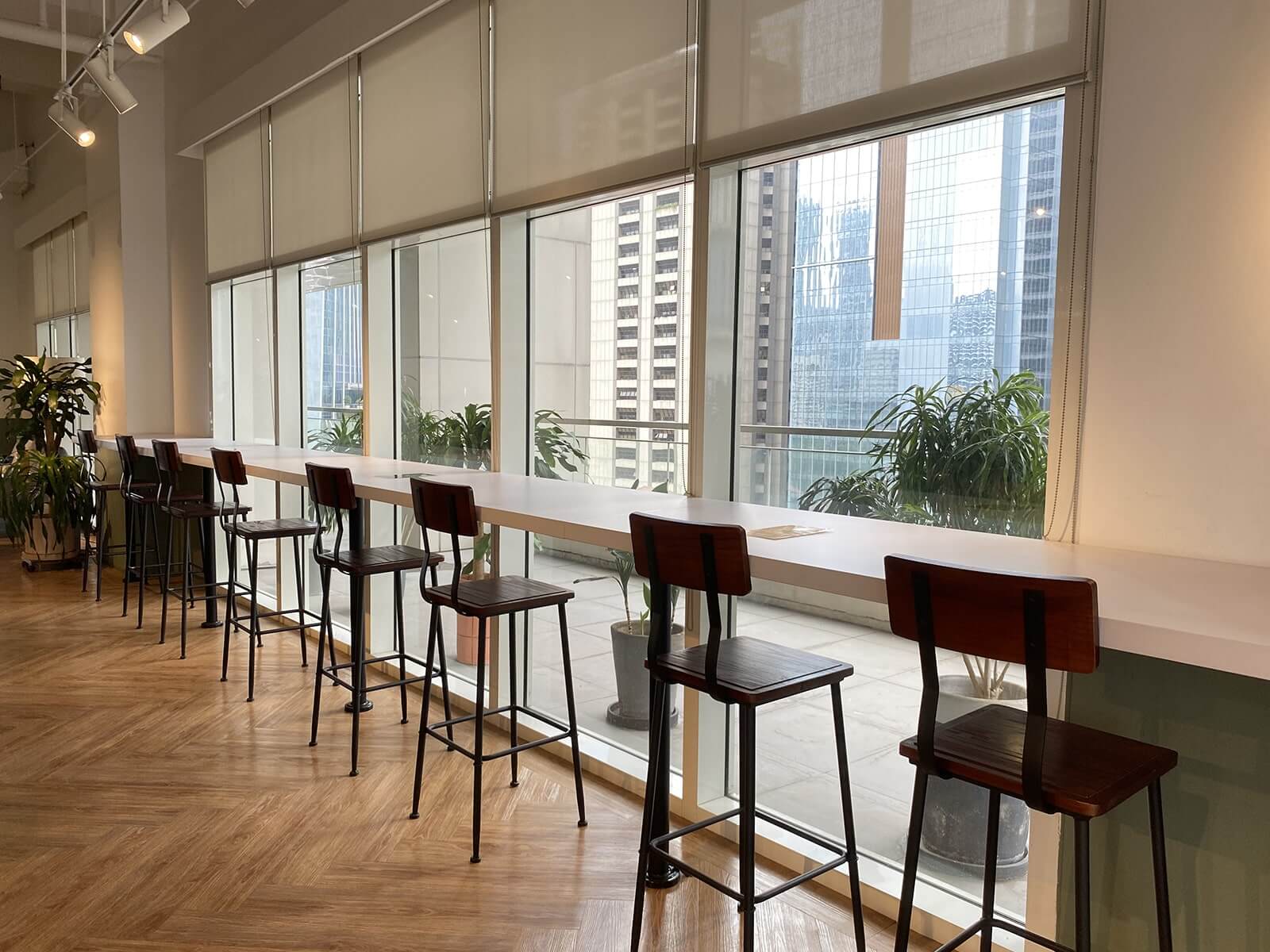 Day pass available at these locations
8 Rockwell
IBP 10 Ortigas
IBP Penthouse Ortigas
Pasay City
Every day pass user at Common Ground comes with these benefits to support you and your business.
Common Ground works very well for me, It's a great environment, a great view, great staff, good facilities and good people that work here. Location is great—on top of Wildflour, which is excellent. Now, it's got its own café internally, which I'm very happy to see. I've been here for about a year, and hopefully I'll be here for a long time to come.
Adam Pisk
Bruntwork Ltd.
It's an absolutely wonderful coworking space. I think the atmosphere, the view, the overall energy... I think it's really nice, and it's been almost a year now, and we enjoy working over here.
Vaibhav Srivastava
Country Head, TVS Motors Global
I've been here for almost three years now, and being here is like being at home. Or being home. The place is great, and I could really feel that it's more than an office, it's more than a community. It's a family.
Mark Juan
Manager, Manila GFO Corporation
This is a place that not only do I work here, but I also get a chance to mentally escape and reconnect because it is such a beautiful place to visit, to stay. The environment is wonderful. And now they also have wonderful coffee at the same time. You get a chance to meet all kinds of like-minded individuals as well. It's a beautiful environment. It's just a wonderful working environment, a wonderful place to be able to connect to create and to explore your best true self.
Will Devaughn
Get your best work done here
Fill out the form and our team will contact you directly.