Rent a fully furnished, serviced office space
From
THB
10,000
/ Seat / Month
Designed for: Small or medium-sized companies and satellite teams who want a space of their own.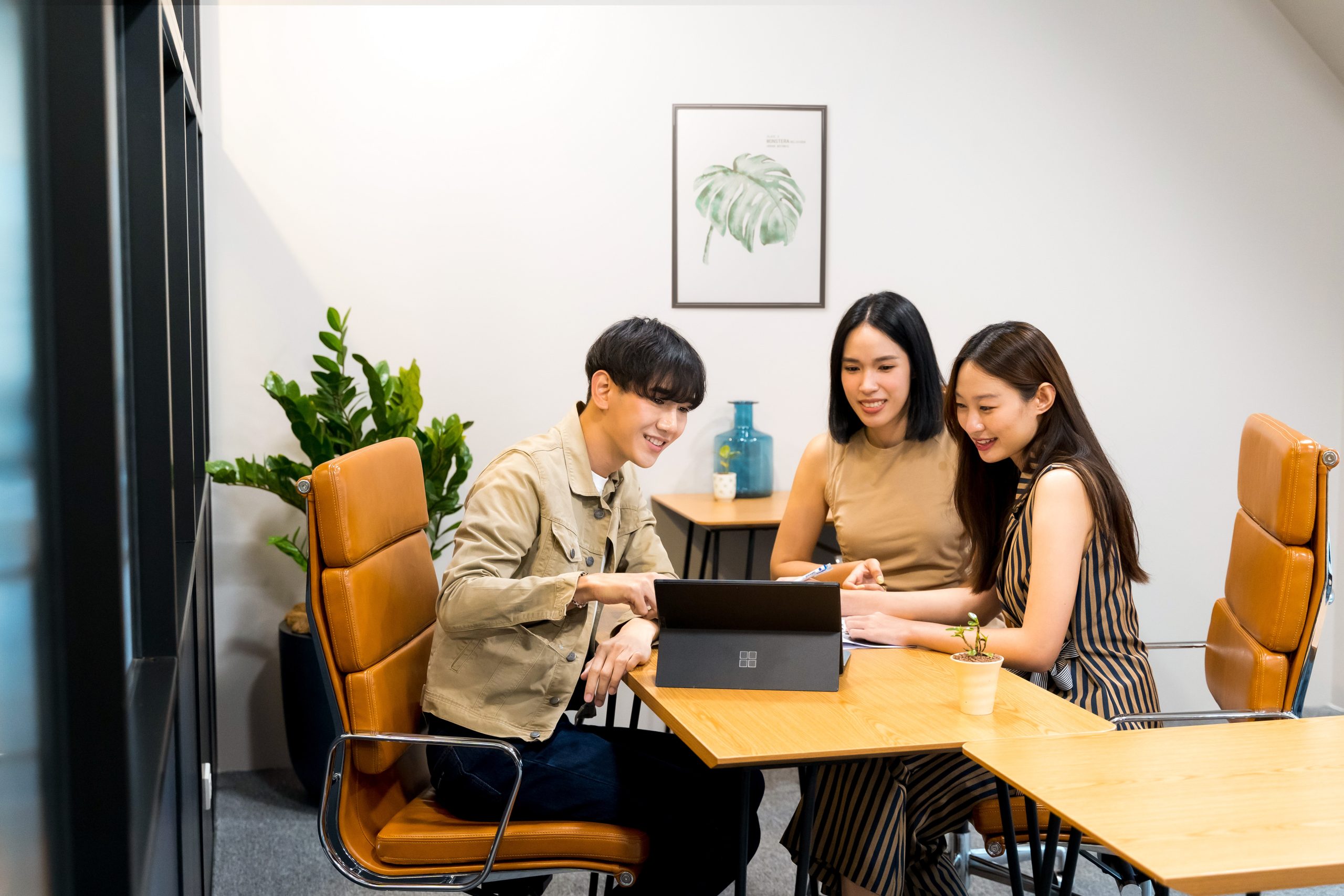 Private offices available at these locations
Every membership at Common Ground comes with these benefits to support you and your business.
Common Ground Team provide great support with initial business set up. Their venues are situated in CBD and are easily accessible via publc transportation. The flexibility of the memberships are invaluable and supports our rapid business growth. I would highly recommend this coworking space.
Khun Chananun P.
General Manager, Shopline (Thailand) Co.,Ltd
The Common Ground Community Team have been very supportive since we moved in and throughout our stay with the warm & cozy vibe here, we feel relaxed even when we are busy and stressed out. We enjoy all the in-house activities! it's creative and a great way to spend more time with our teammates!
Khun Thanyaporn C.
Sale Manager, Chop (Thailand) Co.,Ltd
Common Ground is more inspired and motivated to work by surrounding. I also find talent and professional members to expand my personal networks. The staffs are kind and willing to help me when having a problem. The location is convenience for my clients and guests.
Khun Pichaya S.
Founder, Planmii
When I was serching for a space to enhance my business, my first concern was finding a good office space. What I discovered was so much more! Common Ground gave my team a welcoming Community with a fantastic environment and no hassle in the traffice commute.
Khun Watanapol R.
Director, Thirty Eight Co.,Ltd
Got a question? Fire away.
Can I change my private office location?
Yes, however there are some conditions:
We will need a one (1) month notice;

Subject to availability;
You'll have to top up any difference (deposit and monthly membership fee);
No downgrades (with lower monthly fee) allowed;
There is a 1,500THB transfer fee if

you need

a document for company registration.
If you need assistance with this, please approach your Community Team.
How do I change my membership plan?
Whether you're expanding or downsizing your company, we got you! Get in touch with our friendly Sales team at cgth@commonground.work, and they will do their best to find a solution for you.
Can I transfer my membership to another venue?
Yes, of course. Simply approach your Community Team, and you may choose to transfer your membership to another venue. This is provided that all outstanding payments with your current membership location is cleared.
Do members have 24-hour access to the venue?
Private office members will have 24-hour access to the office space.
Can I set up a phone line in my Private Office?
Yes, you can. Kindly approach your Community team and they will be more than happy to guide you through this process.
Want to know more about
our spaces?