It's time to get back to the office! After two years of the pandemic, local restrictions have been lifted and now many companies are encouraging their employees to return to the office. Here are five key productivity tips to help your transition back to a physical workspace.
1. Establish a New Routine
Working from home, you've probably mastered the art of hopping onto a Zoom call at the last minute and the thought of a morning routine may seem like a distant memory.
Calculate what time you need to wake up and the support you might need at home to achieve this. Give yourself time to prepare meals if you need to bring lunch to work, and make sure to pick out and iron your work clothes that have been forgotten in your closet for so long!
2. Set Boundaries
Working from home has blurred many boundaries- when you are sitting at a makeshift desk in your bedroom or kitchen, it can be almost impossible to separate work from home. 
This shift back to the office gives you the chance to set your boundaries in terms of availability, communication, and when and where you work. Plan time to focus on work along with time for yourself to socialise and take part in stress-relieving activities. 
A membership at a coworking space can help with a clear physical boundary and mindset for a place to get work done. Hot desk memberships are flexible and allow for free seating in  shared space. Day Passes are also available for the on demand access 9am-6pm in all 14 locations.
3. Connect With Your Community
After more than a year conversing with colleagues through screens, you may be worried about interacting in person again. Practising in an informal setting can help you make new connections and rebuild your confidence- go out, talk to people at a store or in the street, and start brushing up on your small talk. 
When you reconnect with people, remember they may have also been through a difficult time, and be cautious and aware of their emotions. Furthermore, treat yourself with kindness, and take it slowly. 
4. Expand Your Network
As most pandemic restrictions in Malaysia have been lifted and the country returns to pre-pandemic routines, there are many opportunities to grow your professional network and reignite your career. 
Coworking spaces such as Common Ground are fully operational and offer weekly social and business gatherings hosted by expert partners covering a range of topics from business and tech, to health and wellness. These events are open to both members and the public and inspire, educate, and share ideas and business contacts to support a growing network that is much more than just a workspace but a community driven towards building a better society
Tune in on our social channels for the latest updates @commonground.work.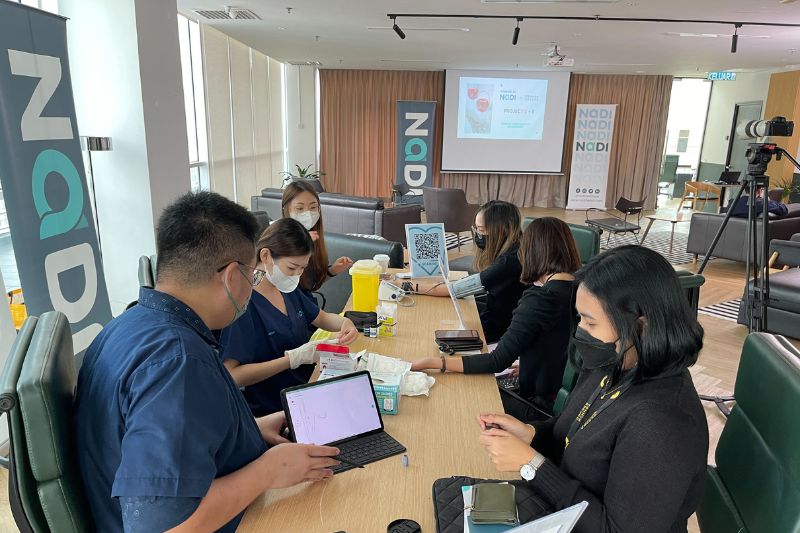 5. Try a Flexible Schedule 
Over the course of the pandemic, many companies have adapted to remote working, with their employees operating on more flexible working arrangements. Employees prefer this flexibility as it allows for them to better balance their work and personal life. 
Working from a shared workspace not only provides access to meeting rooms, boardrooms, lounges, and in-house cafes, but also offers the flexibility for companies to empower their employees to work in their optimal environment. With 14 locations across Malaysia with premium facilities and staff support, Common Ground is the perfect option for remote workers who need a separate space to work away from home and attend virtual or physical meetings.
Members can benefit from working from any location, whether it be close to home or in a CBD for a client meeting, at your convenience and according to your schedule. 
Although returning to the office may seem daunting at first, the pandemic influenced a surge of productivity hacks and innovation surrounding workplace wellness. Don't miss out on the trend and be sure to try out whether flexible working is the arrangement for you!