Common Ground is thrilled to announce our partnership with ClassPass. 
Overall physical wellness encourages the balance of physical activity, nutrition and mental well-being to keep your body in top condition. Wellness is a holistic approach to health that includes more than physical and mental wellbeing- it encompasses emotional, spiritual, and social wellbeing for full body wellness. When we examine our wellbeing from all these perspectives and address any unmet needs, we can live happier and healthier lives.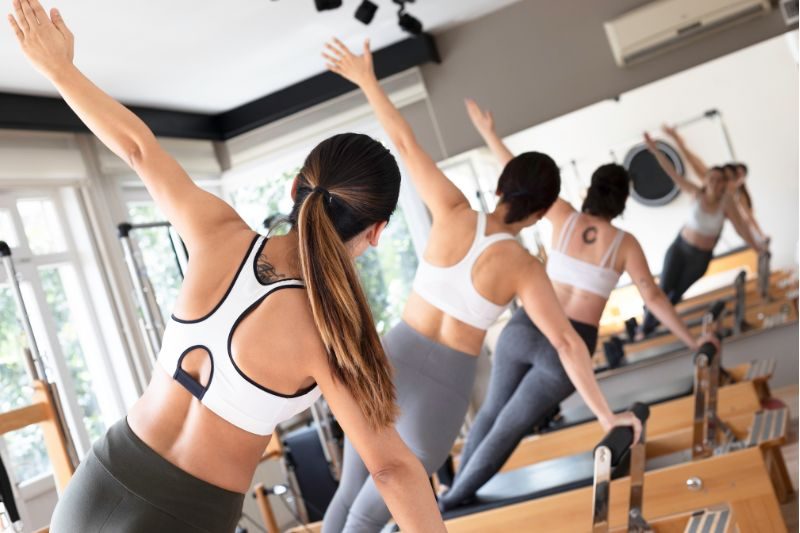 Everyone wants to achieve optimal health, because then life is more meaningful, fulfilling, and fun. To maintain overall wellness, we should all prioritise and strengthen each dimension of wellness:  
Physical: Practice regular exercise, proper nutrition, adequate sleep, and healthy behaviours
Intellectual: Staying informed of current affairs, learning, self development, and problem solving activities
Emotional: Developing health coping mechanisms and practising mindfulness of one's emotions 
Social: Strengthening bonds with existing friends and family members including expanding social circles 
Classpass allows members to book a variety of different fitness and wellness experiences all in one app, connected to over 30,000 studios and spas worldwide. 
Here are some of our picks for gyms and spas near our Common Ground locations! 
All gyms operate with specific health SOPs. Check out their requirements before visiting for your workout. 
Damansara Heights 
At FIRE Station 1 Damansara Heights, the coaching team is inspired by an internal motivation, drive, and ambition to lead a rich, full life. At FIRE Station 1, they share a belief in health and fitness and its transformative power to energise every aspect of life. 
Mont Kiara 
Expect nothing less than a comprehensive experience encompassing mat-based and equipment-based Pilates and Barre classes with all equipment imported from the USA at Urban Spring Pilates, Arcoris. 
KL Eco City
Camp5 Eco City is Camp5's largest facility offering 2200 sqm space with a freestanding top-out boulder, 33 top ropes and 12 lead lands, a dedicated kids area, fitness studio, and a hydraulic and tension training wall for rock climbing. 
Jaya One, Mutiara Damansara, 1 Powerhouse
KL's biggest boutique fitness centre, FLYPROJECT offers indoor spin, rhythmic boxing, yoga, pilates, circuit training, and climbing classes.
Citta Mall 
Ara Gym is a spacious open air Muay Thai gym offering group classes for all fitness levels in Selangor. 
Q Sentral, Bukit Bintang 
Modern science and ancient healthing are core principles of UR SPA. UR SPA at The RuMa Hotel offers tailor-made treatments using bespoke organic formulations developed by one industry-leading creators of wellness products, including anything from 30 minute express treatments to day-long relaxing rituals. 
Ampang 
Offering group classes and personal training services by experienced coaches, PassionFit is fully equipped to kickstart your fitness journey.
As a Common Ground member, you can enjoy exclusive monthly membership rates! 
Join Malaysia's largest business community at Common Ground!
#AmbitionLivesHere