Adjacent to Taylor's University Campus at Syopz Mall, Common Ground Taylor's Lakeside is ready to bring you an inspiring work experience. Private offices, Hot Desks, Fixed Desks and an alfresco boardwalk paired with a panoramic lakeside view, a 30-person large conference room, and a lounge filled with daily events programming, the space is designed to bring out your best work and creativity. With surrounding amenities like a gym, lecturer theatre, a diverse selection of F&B outlets, and convenience stores, you'll have everything you need to get work and life priorities in order.
Common Ground Taylor's Lakeside is the premier coworking/flexible office (with parking spaces) serving startups, technopreneurs, enterprises in the Subang Jaya cluster and the wider Petaling Jaya district with a breathtaking lakeside view. Whether you're an enterprise or just starting your business, our shared office space at Taylor's Lakeside will keep you and your team inspired and drive your business forward.
For Membership Enquiries:
Whatsapp: +6011 5631 9888
Email: info@commonground.work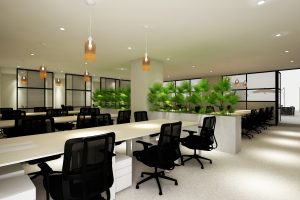 Hot Desk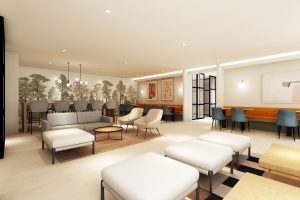 The Grounds (Event Space)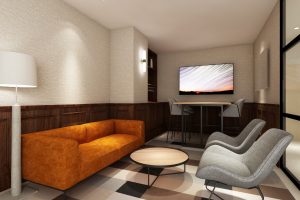 Meeting Room
Board Room
Venue Facilities
– Alfresco Boardwalk
– Discussion Rooms
– Board Rooms
– In House Cafe
– Lounge
– The Grounds (Event Space)
– Pantry
– Call Booths
– Daily Cleaning
Business Amenities
– Modern workspaces and stylish interiors
– Fast-speed & stable WIFI internet connection
– Business-class printers, photocopiers, and scanners
– Onsite community manager and staff on duty, Weekdays: Monday to Friday, 9am-6pm
– Complimentary coffee, tea & water
Neighbourhood Features
Dining & Services: Syopz Mall with a variety of F&B outlets, convenience stores and lifestyle services
Education: Lecture Theatre at Taylor's Lakeside
Sport: Gym Facilities
Banking: Maybank
Hospitals: Sunway Medical Centre, Columbia Asia Hospital
Hotel: Sunway Pyramid Hotel
Petrol Stations: Petron, Caltex
Join Malaysia's largest business community at Common Ground!