Operating a tech startup? Join our synergistic community and take full advantage of the support offered by Malaysia's Digital Economy Corporation (MDEC) initiatives for startups. This unique support ecosystem is available at Malaysia's largest network of Malaysia Digital Hubs, with 10 certified Common Ground venues in Kuala Lumpur and Selangor.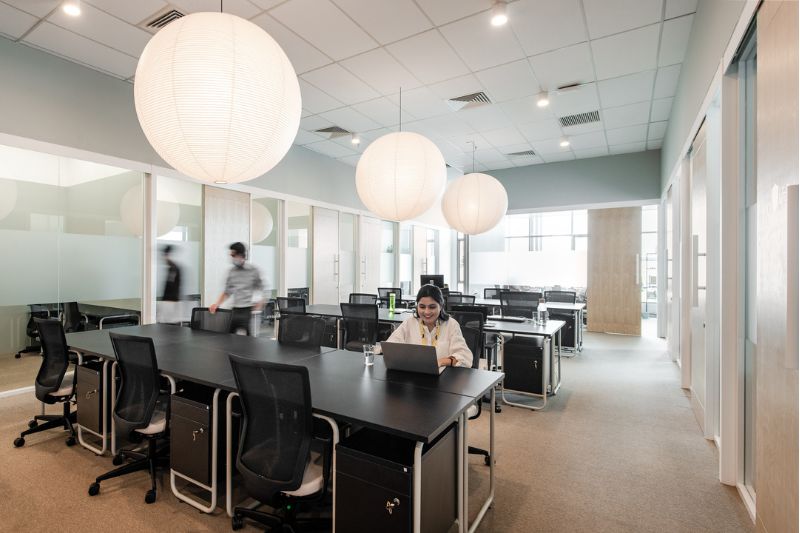 Malaysia Digital Hubs are an initiative from the Malaysian government to attract local and international tech talent to start, grow, and expand their businesses in Malaysia.
It was first launched in 2017 by Malaysias ICT custodian, Malaysia Digital Economy Corporation.
MDEC is an agency under the Ministry of Communications and Multimedia Malaysia (KKMM) with a close to 25-year track-record of successfully leading ICT and digital economy growth in Malaysia.
MDEC's aspiration is to firmly establish Malaysia as the Heart of Digital ASEAN, a regional digital powerhouse launching global champions to lead the Fourth Industrial Revolution, ensuring the digital economy will drive innovation and development across the region.
MDEC is focused on accelerating Malaysia's digital economic growth, ensuring it is inclusive and rewarding for all, focusing on three key drivers- empowering Malaysians with digital skills, enabling digitally-powered businesses, and driving digital sector investments.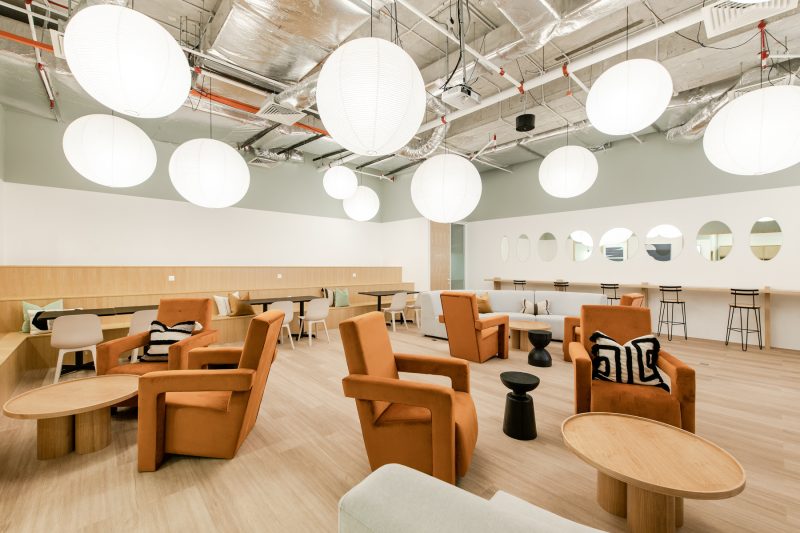 8 Key Benefits of Working at a Malaysia Digital Hub
Common Ground is a synergistic community of diverse and driven minds from various industries that encourages a vibrant and engaging network of businesses, startups, and professionals to thrive and achieve their full potential.
With a multitude of daily business events from tech, social, and lifestyle spheres, members are encouraged to integrate, network, and elevate each other's businesses. Whether they choose to connect in person or through Common Ground's bespoke mobile app member messaging feature "Social Matches, members are continuously elevating their own business and the community.
Each Common Ground venue houses its signature workspaces consisting of hot desks, fixed desks, and private offices, a boutique cafe, The Grounds event space, meeting rooms, board rooms, call booths, and more.
1. A Growth-Oriented Environment Curated for Startups
For startups looking for a hybrid and flexible setup, Common Ground offers a Corporate Flex Solution. These are on demand workspaces, for how, when, and where you need them. This hybrid solution is specially designed for companies and staff working from home who require both a conducive and productive workspace.
The spaces are for individuals who prefer to work nearer to home and companies that are reducing their permanent office space. This is a pay-as-you-go service where members can benefit from a flexible solution that works to support their business needs.
For individuals or smaller teams that require an office space to conduct business meetings or facilitate team discussions, Day Passes are another great option opening access to Common Ground's facilities and all their user benefits.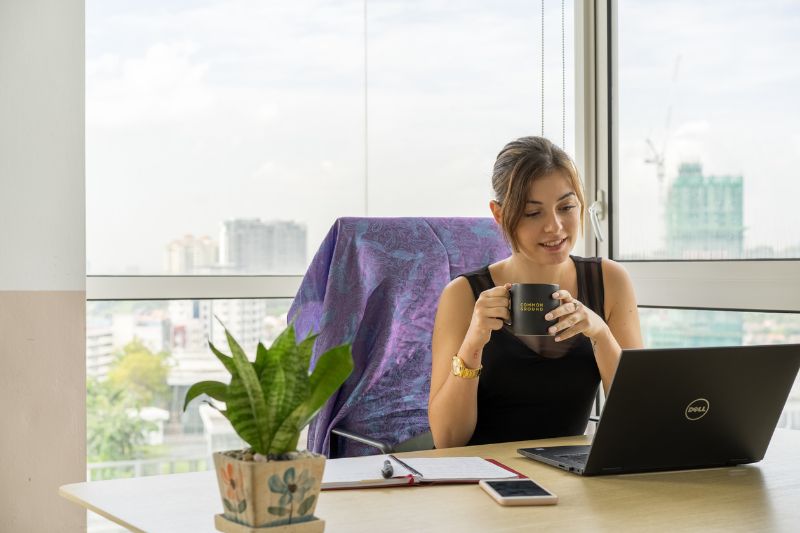 2. Pervasive High Speed Internet
Having trouble with your home internet or not sure where to seek a work-friendly provider? An essential requirement for all modern office spaces is strong and stable internet connectivity; our members are able to stay productive and work efficiently online for work, meetings, and video calls.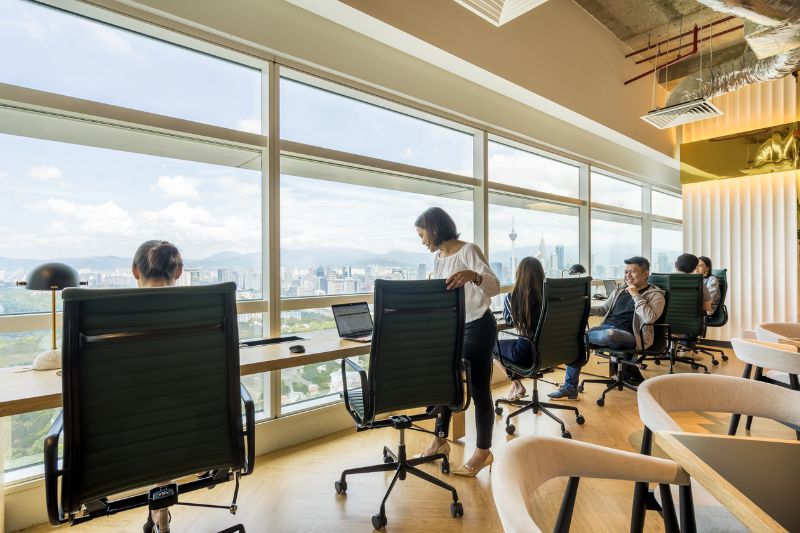 3. Talent Development Programme
Common Minds is a dedicated programme created by Common Ground for upskilling talents through HRDF claimable courses, bootcamps, workshops, and certifications.
Members have exclusive access to portals to post job opportunities and interact with the community for recruiting, partnerships and collaborations through the Common Ground mobile app.
4. Access to Funding Opportunities
Common Ground partners with accelerator programs and venture capitalists to host Startup Challenges, events, and match investors to businesses throughout the year. This gives members access to funding opportunities and various platforms to promote their businesses.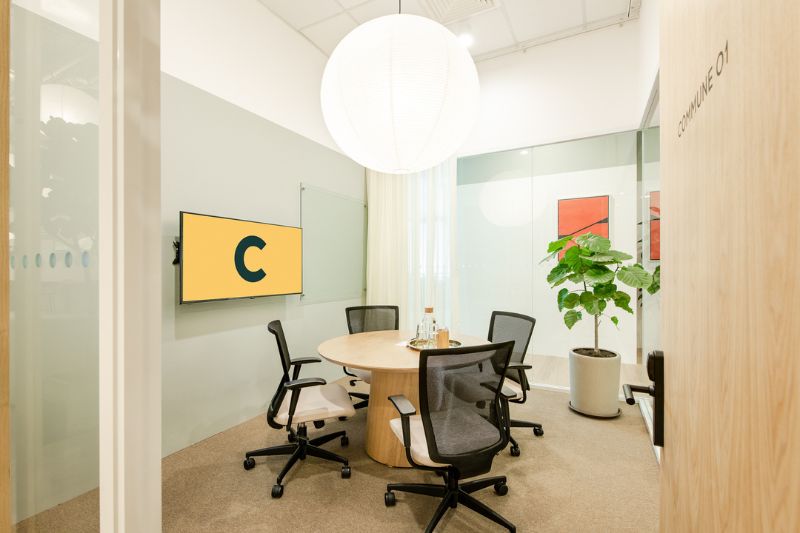 5. Lifestyle and Amenities
Aside from a modern and stylish office environment equipped with the business necessities, Common Ground offers a host of added value features for our members and community such as member activities, lounge areas, call booths and more. These amenities help startup teams with their work routines and stay productive to achieve their growth goals.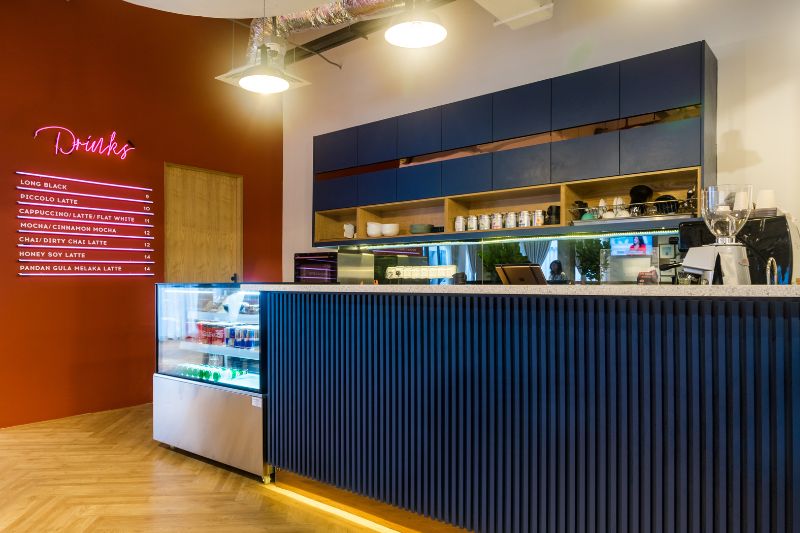 6. Corporate Partnerships
Common Ground has curated over 120+ corporate partners offering 500+ special rates, discounts and promotions exclusively for members including food & beverage, beauty, fitness, business services, fashion, daily services, and even insurance. Our members gain so much more value from a traditional office space to live a modern lifestyle outside of their working hours.
7. Lifestyle Events & Business Talks
Common Ground hosts a variety of daily events and talks for our members covering the latest discussion topics from tech, data, finance, skill development etc. Common Ground also hosts BodyFit workout sessions to encourage a healthy and balanced lifestyle. All these activities are aligned with the key drivers of MDEC to develop new skills, knowledge and empower the startup and small company communities to be constantly evolving with the latest market trends to compete globally.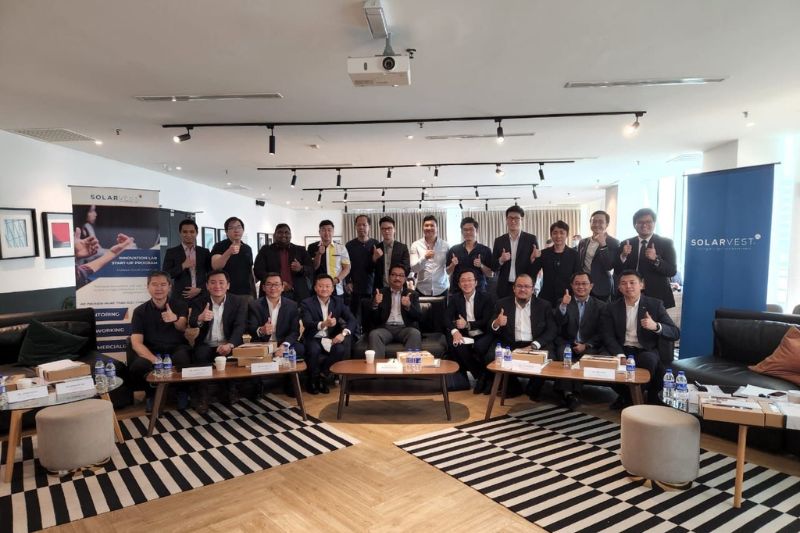 8.The Common Ground Mobile App
The Common Ground mobile app offers a digital ecosystem for our 2,000+ members to inspire, engage, interact, and support our growing community. Equipped with unique features such as business promotion functions, lifestyle events, meeting room bookings, and even several social community initiatives, the mobile app serves as a great way to register for the latest community events and network with other members.
Also available to access on the app are a full suite of business services for accounting, finance advisory, HR payroll, E-Leave, and E-Claims.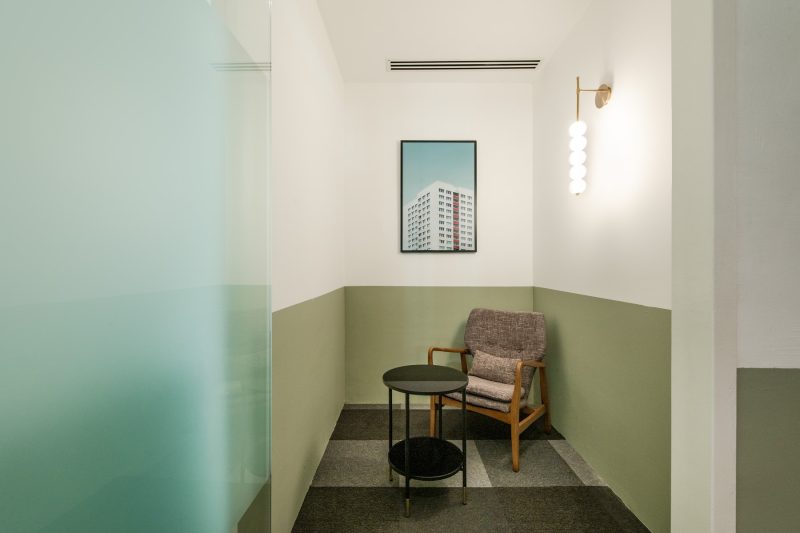 Common Ground Malaysia Digital Hubs
Common Ground has 10 Malaysia Digital Hub certified venues in Kuala Lumpur and Selangor:
Wisma UOA Damansara II
+60 3-2011 9888
Penthouse 16-1 Level 16, Wisma UOA Damansara, No 6, Changkat Semantan, Damansara Heights, 50490, Kuala Lumpur
KL Eco City
+60 3-2779 0508
Levels 15-19, Boutique Office 1 (B01-C), Menara 2, KL Eco City, No 3, Jalan Bangsar, 59200, Kuala Lumpur
Q Sentral
+60 3-2779 0551
Unit 39-02 (East Wing), Q Sentral, 2A, Jalan Stesen Sentral 2, Kuala Lumpur Sentral, 50470 Kuala Lumpur
Menara BT
+60 3-2711 2736
Menara BT, Level 1 & 2, Tower 3, Avenue 7, Horizon 2 Bangsar South City No. 8, Jalan Kerinchi, 59200 Kuala Lumpur
Wisma Mont Kiara
+60 3-6206 0500
Level 13A Wisma Mont' Kiara, No 1 Jalan Kiara, Mont Kiara, 50480 Kuala Lumpur
Menara Worldwide
+60 3-2181 9600
Level 24 & 25, 198 Menara Worldwide, Jalan Bukit Bintang, 50450 Kuala Lumpur
Jaya One
+60 3-5590 6001
G.016, The Square, Jaya One, 72A, Jln Profesor Diraja Ungku Aziz, Seksyen 13, 46200 Petaling Jaya, Selangor
Nucleus Tower
+60 3-5590 6007
Level 16 & 17, Nucleus Tower, No. 10, Jalan PJU 7/6, Mutiara Damansara, 47800 Petaling Jaya, Selangor
Citta Mall
+60 3-7848 1600
F01-F08, 1st Floor Citta Mall, No 1 Jalan PJU 1A/48, Ara Damansara, 47301 Petaling Jaya, Selangor
Jalan Kolam Air Lama
+60 3-2779 0507
1st Floor Phase 2 Petronas Station, Lot 36904 Jalan Kolam Ayer Lama, 68000 Ampang, Selangor
Find out about more MDEC initiatives for entrepreneurs at MDEC Pioneering New Paths in the Digital Economy.
A membership at Common Ground means more than a desk and internet connection in a communal workspace. With our ever-growing number of locations across Klang Valley, Penang and Johor, we are building an engaged community and vibrant ecosystem to help ambitious, fast-growing companies like yours take business to the next level.
Join Malaysia's largest business community! Find out about Common Ground
#AMBITIONLIVESHERE