The Common Ground App is tailor-made for our coworking community to socialise, network, collaborate and grow their business. Offering both social and business functions, it is packed with features to help our members stay connected. 
Meeting Room Bookings 
Are you seeking a professional setting to hold virtual meetings or group discussions for your team? You can book meeting rooms directly on the CG app by selecting venue, date, type of room and time. Based on the type of membership, you will receive complimentary meeting room hours and all bookings will be automatically updated to your member profile.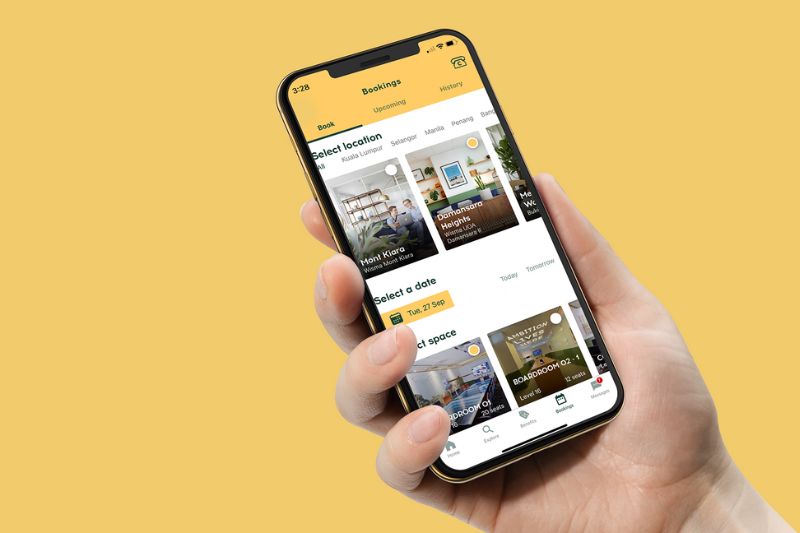 CG Vouchers 
Access over 500 exclusive promotions and discounts from over 120+ community partners offering a diverse range of products, services including business, entertainment, beauty and  fitness, fashion, food and beverage, travel and insurance.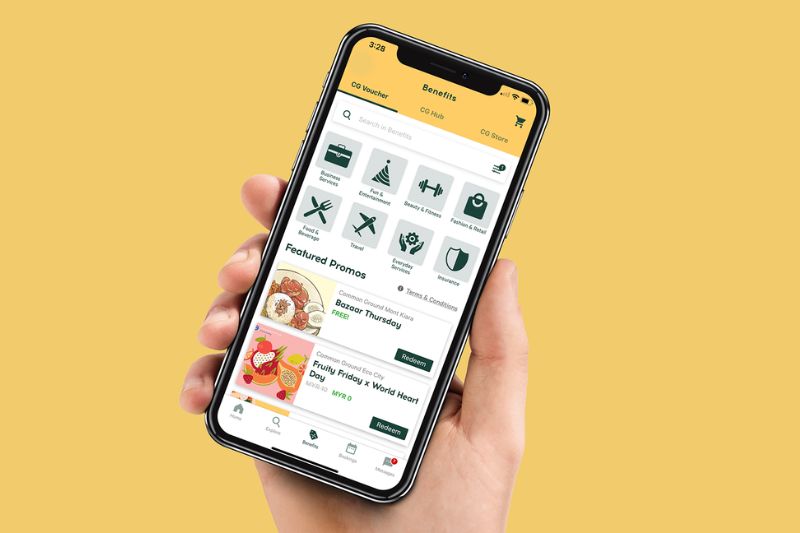 Social Matches 
Find members from all over our 14 locations with similar interests and connect with them through the CG apps social networking feature! Build meaningful relationships, expand your network and grow your business.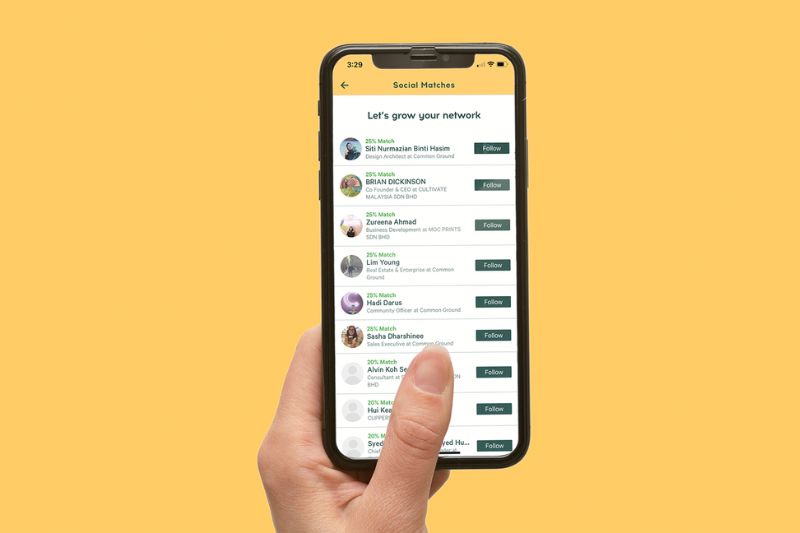 CG Cafe
Check out the menu of our various cafe partners and start colelcting 10x CG points by purchasing through the Common Ground App. Order your coffee from your workspace to pick up at your own convenience.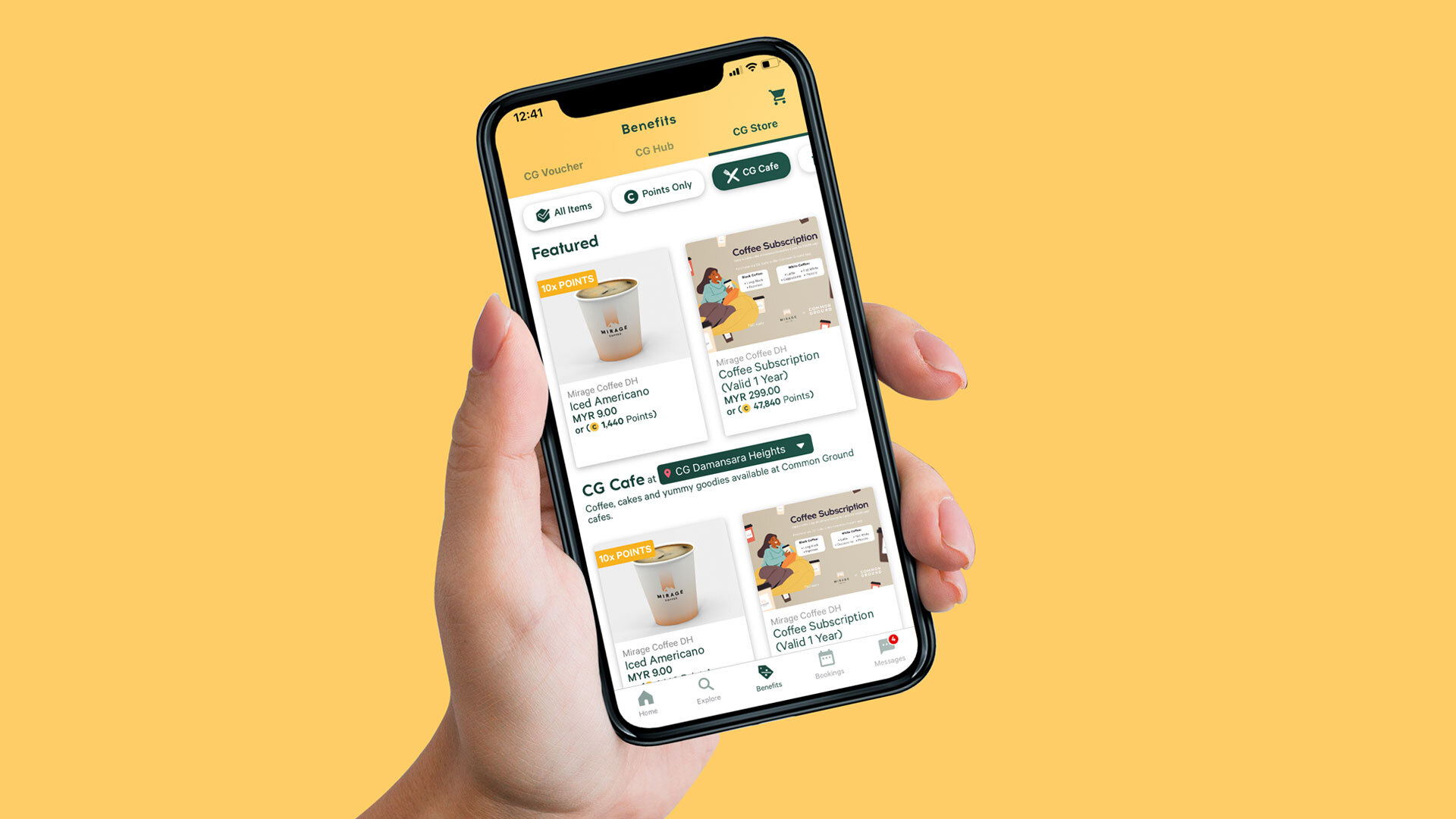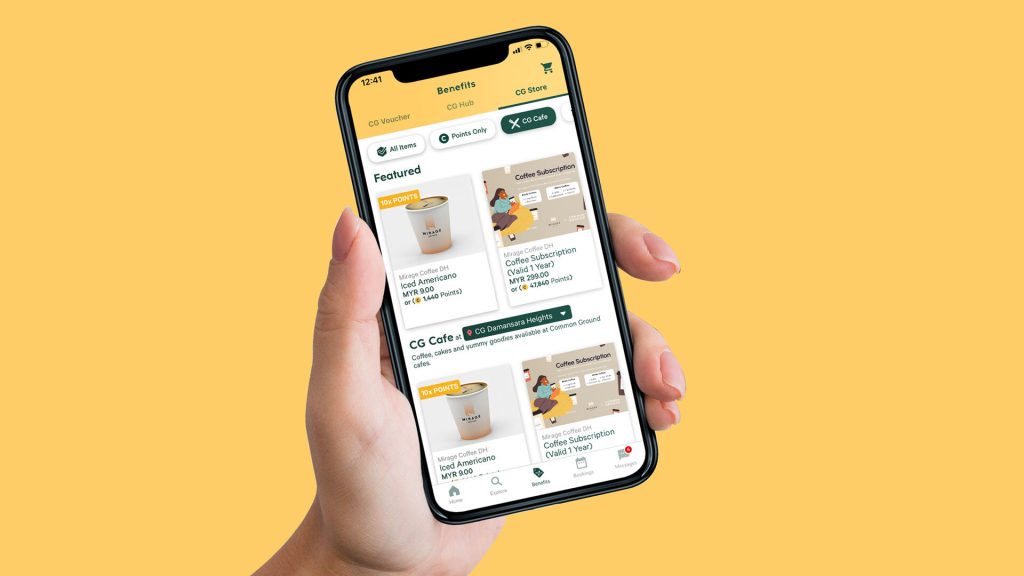 Gifts
Common Ground has partnered with local florist BloomThis to feature exclusive rates and selected products including a beautiful range of bouquets, flower stands, gift boxes, cakes and fruit baskets made to order to be delivered to any Common Ground venue to celebrate your teams achievements or clients. Make an order today!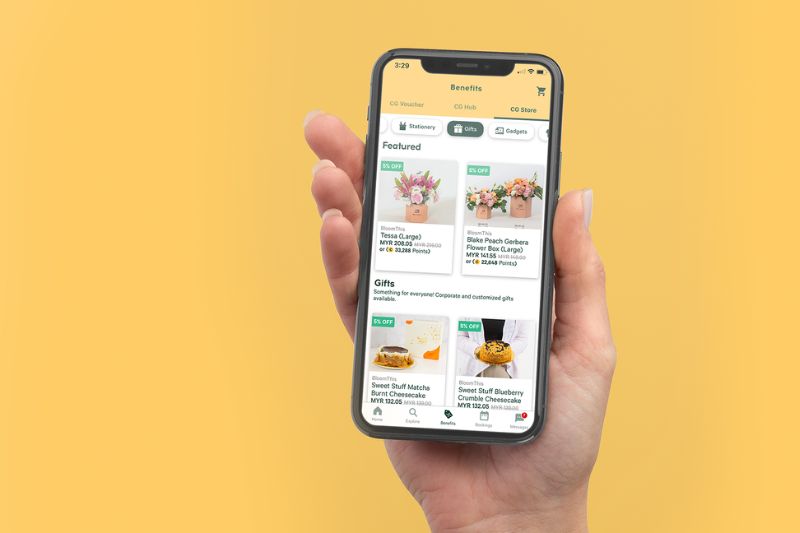 Stationery & Office Equipment 
Purchase from a selection of stationery and equipment to optimise your workflow. From Bristol chairs to printers and cables, shop all of your office essentials on our very own Common Ground App.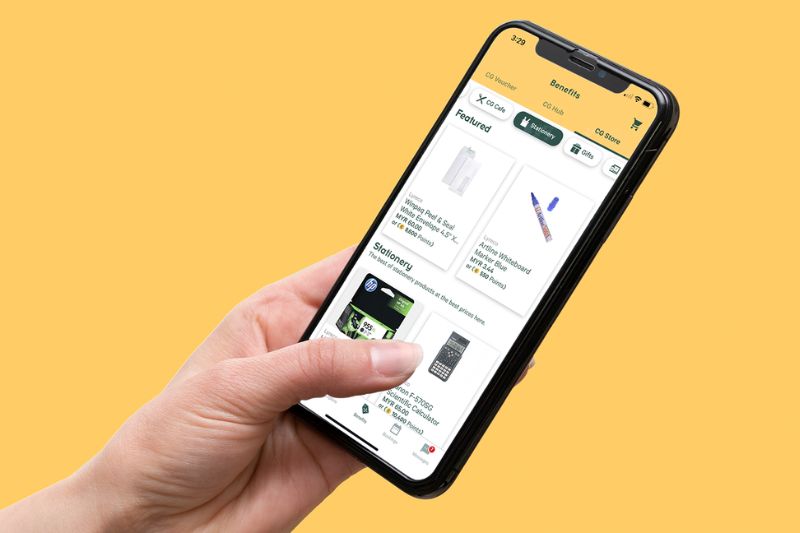 Common Ground members can download the app to enjoy more benefits!