A dedicated desk in the shared workspaces.
From
PHP
12,000
/ Seat / Month
Designed for: Startups and small teams that benefit from an open working environment with just the right amount of privacy.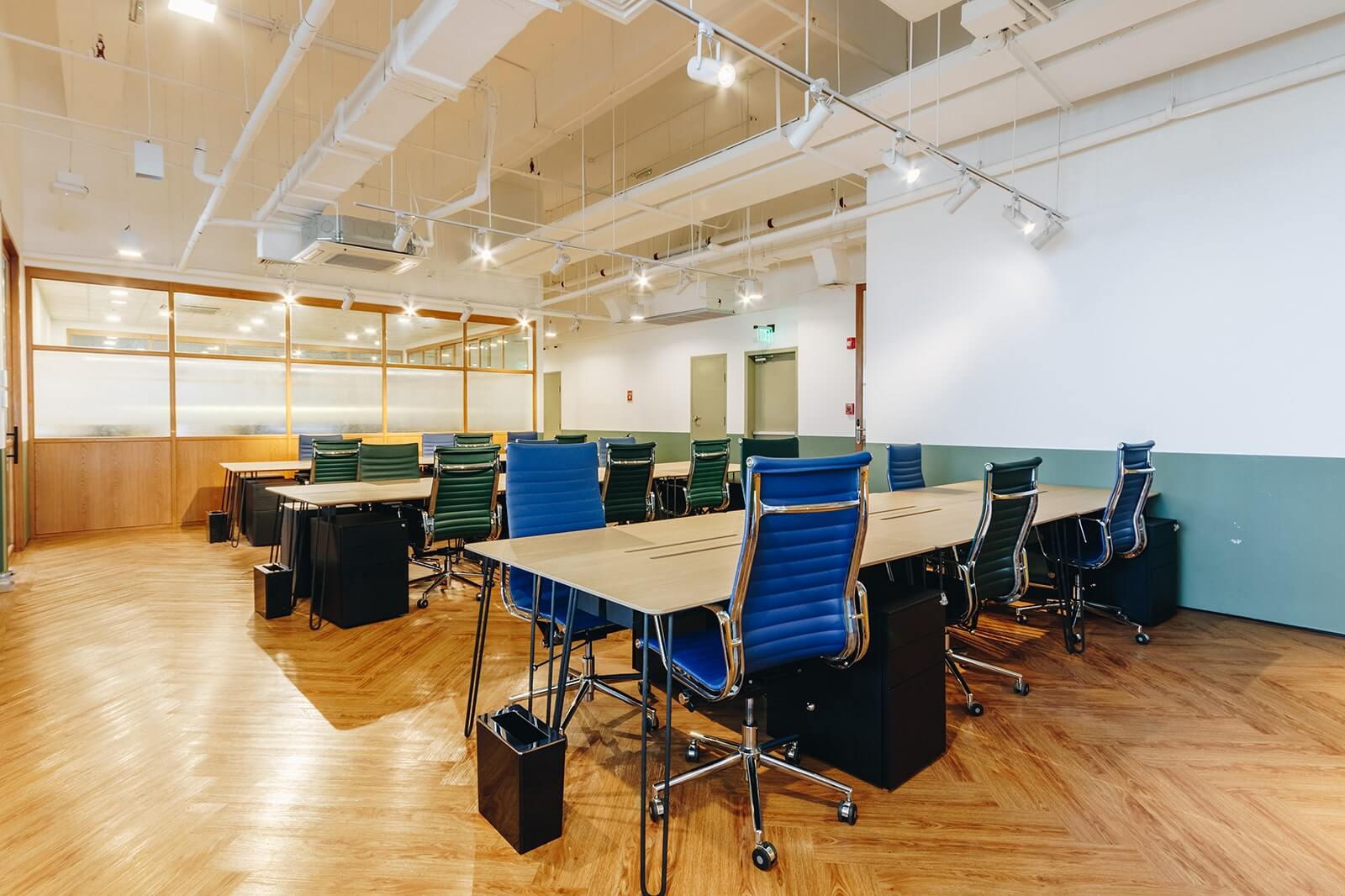 Fixed desk available at these locations
8 Rockwell
IBP 10 Ortigas
IBP Penthouse Ortigas
Pasay City
Every membership at Common Ground comes with these benefits to support you and your business.
Common Ground works very well for me, It's a great environment, a great view, great staff, good facilities and good people that work here. Location is great—on top of Wildflour, which is excellent. Now, it's got its own café internally, which I'm very happy to see. I've been here for about a year, and hopefully I'll be here for a long time to come.
Adam Pisk
Bruntwork Ltd.
It's an absolutely wonderful coworking space. I think the atmosphere, the view, the overall energy... I think it's really nice, and it's been almost a year now, and we enjoy working over here.
Vaibhav Srivastava
Country Head, TVS Motors Global
I've been here for almost three years now, and being here is like being at home. Or being home. The place is great, and I could really feel that it's more than an office, it's more than a community. It's a family.
Mark Juan
Manager, Manila GFO Corporation
This is a place that not only do I work here, but I also get a chance to mentally escape and reconnect because it is such a beautiful place to visit, to stay. The environment is wonderful. And now they also have wonderful coffee at the same time. You get a chance to meet all kinds of like-minded individuals as well. It's a beautiful environment. It's just a wonderful working environment, a wonderful place to be able to connect to create and to explore your best true self.
Will Devaughn
Got a question? Fire away.
Whats the difference between a Hot Desk and a Fixed Desk?
A Hot Desk is any desk within the hot desking area and has a minimum sign-up period of one (1) month. You will enjoy flexibility here as you get the chance to change your seat everyday. A Fixed Desk is a reserved seat and has a minimum sign-up period of three (3) months. Members can set up their desktops and their desks come with drawers that can be locked.
How do I change my membership plan?
Whether you're expanding or downsizing your company, we got you! Get in touch with our friendly Sales team at cgph@commonground.work, and they will do their best to find a solution for you.
Can I transfer my membership to another venue?
Yes, of course. Simply approach your Community Team, and you may choose to transfer your membership to another venue. This is provided that all outstanding payments with your current membership location is cleared.
If I'm a Fixed Desk member, will I be able to access a different Common Ground location after 6PM?
If you are a Fixed Desk member, you will have 24-hour access to the office space at your venue you signed up with. If you would like to visit a different Common Ground location, you will only be able to access the Hot Desk desk area during office hours (Monday to Friday, 9AM – 6PM. Closed on Public holiday)
Can members utilize the storeroom spaces in Common Ground venues?
Yes, they are available on a rental basis – subject to availability. Please reach out to your Community Team should you require one.
Want to know more about
our spaces?